Capital Credit Union builds new social care and community partnership
Capital Credit Union has announced a formal partnership with one of Scotland's leading social care charities to provide access to ethical financial services to its staff.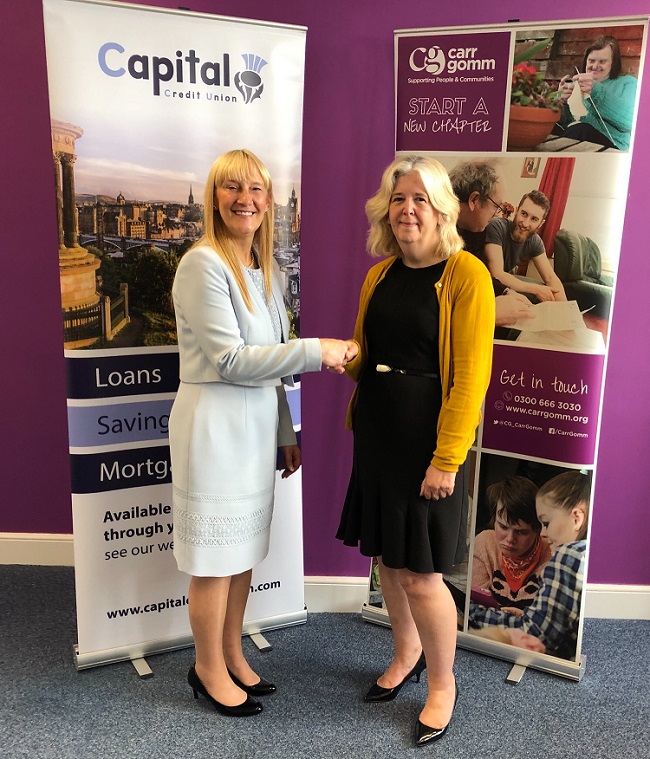 The Edinburgh-based credit union has launched an official link with Carr Gomm, an organisation with over 1,000 staff.
The charity, which supports about 2,000 people across Scotland, is the latest employer to sign up with Capital to encourage staff to make sensible and informed financial choices.
Capital's chief executive, Marlene Shiels, said: "I'm delighted to be working with Carr Gomm. There are many studies highlighting the impact that financial stress has in the workplace and we are there to help our partner employers' staff with their savings and borrowing needs."
Staff at Carr Gomm will now have the opportunity to save with Capital directly from their salaries. The scheme aims to help address the lack of a savings culture in the UK with the latest figures showing over 11.5 million people have less than £100 put aside.
Carr Gomm's chief executive, Lucy Wren, said: "We are thrilled to be partnering with Capital Credit Union in providing this savings and financial support opportunity to our staff. We are committed to ensuring the positive health and wellbeing of our employees, and the scheme is a vital addition to our existing suite of staff supports and benefits."
Capital currently has 70 partner employers across the private, public and third sectors and provides a tailored programme of support including onsite seminars and information days.
The scheme operates in Edinburgh, the Lothians, Scottish Borders, Falkirk, Clackmannanshire, Dundee and Angus.