CCG installs high performance fire doors for Maryhill multi-storeys
Glasgow-based contractor and manufacturer CCG (Scotland) Ltd has successfully completed its latest planned maintenance contract on behalf of Maryhill Housing with the installation of high-performance fire doors.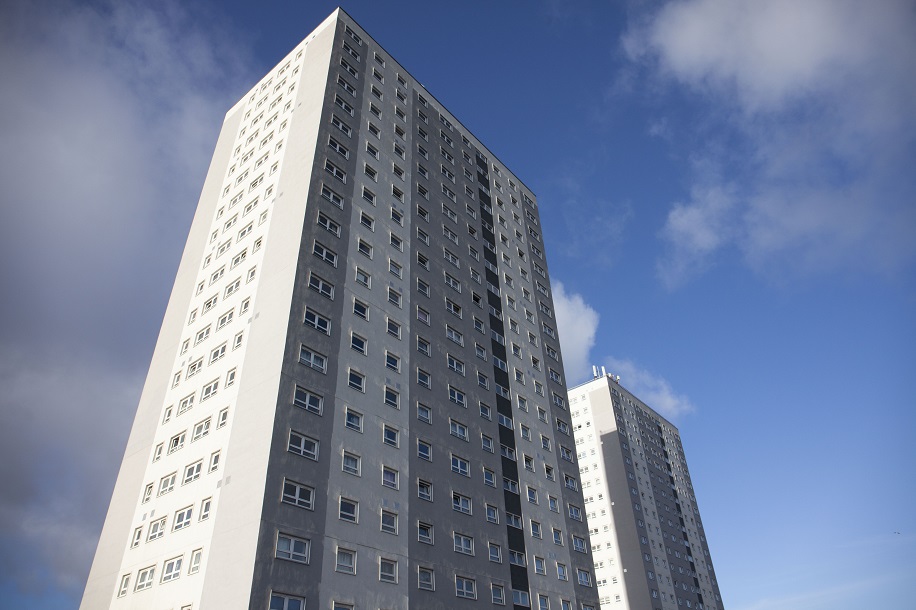 One of two phases, a total of 279 units were installed within the common areas of multi-storey flatted blocks located at Cumlodden Drive, Glernavon Road and Fearnmore Road, in Maryhill.
Every door is designed and manufactured using engineered timber by CCG from a bespoke manufacturing hub based at their headquarters in Cambuslang.
Engineered timber offers enhanced defence against fire due to the nature of its composition with layers of timber joined together which, when combined with enhanced detailing as a result of CCG's innovative, semi-automated production process, ensures each door can withstand and exceed the industry standard of 60 minutes of performance.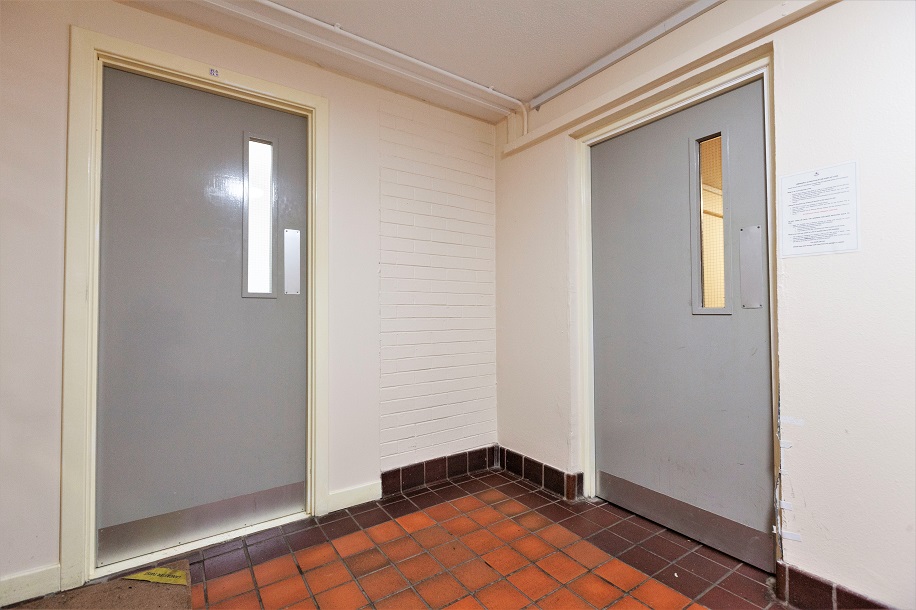 Each door is also fitted with an automatic closing feature in order to act as a fire-breaker and help to restrict transfer in times of emergency.
CCG Asset Management manager, Stephen Riley, said: "Our work with Maryhill Housing is representative of the capabilities of the CCG Group and our approach to providing a true, all-under-one-roof service for our clients. Our Manufacturing division create some of the highest quality doors available to the public sector in Scotland, assembling them fully in a factory-controlled environment before being installed by our expert Asset Management team.
"Through our combined efforts, we are able to ensure the highest quality standards with one line of responsibility which allows us to be cost-effective and deliver vastly-improved customer service. We look forward to returning to complete Phase 2 of these works in the very near future."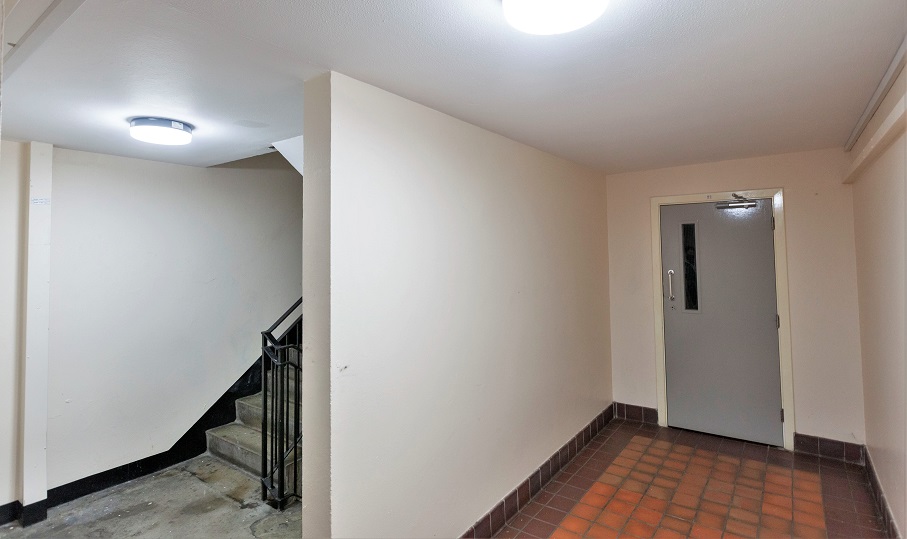 Maryhill Housing chief executive, Bryony Willett, said: "Maryhill Housing have been working alongside CCG (Scotland) Ltd to deliver a number of improvement works to our properties in recent years. Our latest collaboration has involved the upgrading of common area fire doors within our high-rise properties to make our customers feel safer in their homes.
"CCG (Scotland) Ltd have delivered a high quality of workmanship and customer service and customer feedback on the new fire doors has been extremely positive. Maryhill Housing looks forward to continuing to work with CCG (Scotland) Ltd on the next phase of this project."
The planned maintenance contract was procured through the Procurement for Housing (pfh) Scotland Window and Door Framework.