Celebrating the life of Clare Newton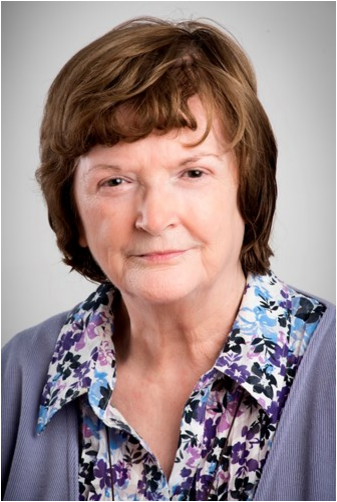 It is with great sadness that West of Scotland Housing Association and Tollcross Housing Association mark the passing of dedicated volunteer, Clare Newton.
A message from the Associations read: "Clare made a significant contribution to the social housing sector in Scotland and will be remembered for her commitment to tenants across Scotland and the social housing sector as a whole. She was dedicated to ensuring tenant's voices were at the heart of decision making which she demonstrated by her time as a long-standing board member within Tollcross Housing Association, West of Scotland Housing Association and EVH.
"Clare will also be remembered for her kindness and her commitment to fund-raising and especially her knitting of Christmas puddings and Easter chicks for CHAS. She had a great way of being so sweet about it that you found yourself buying lots so as not to disappoint her – that's a real gift.
"She enjoyed attending various conferences and liked to provide a bit of feedback from the workshops, so we could demonstrate good value for money. She also enjoyed the evening entertainment and would get involved in the themed events by getting dressed up in costume. Always with a great big smile.
"We will miss Clare greatly and our thoughts are with her family and friends at this sad time and we know that many across the housing sector will also have their own fond memories."