Changes afoot at Orkney Care and Repair
Mike Cooper has announced his retirement from Orkney Care and Repair following a successful and extensive career spanning over 30 years.
The service, which helps older people maintain their independence and quality of life at home, has been improving homes and lives in Orkney since 1988 with Mr Cooper an almost constant over that period.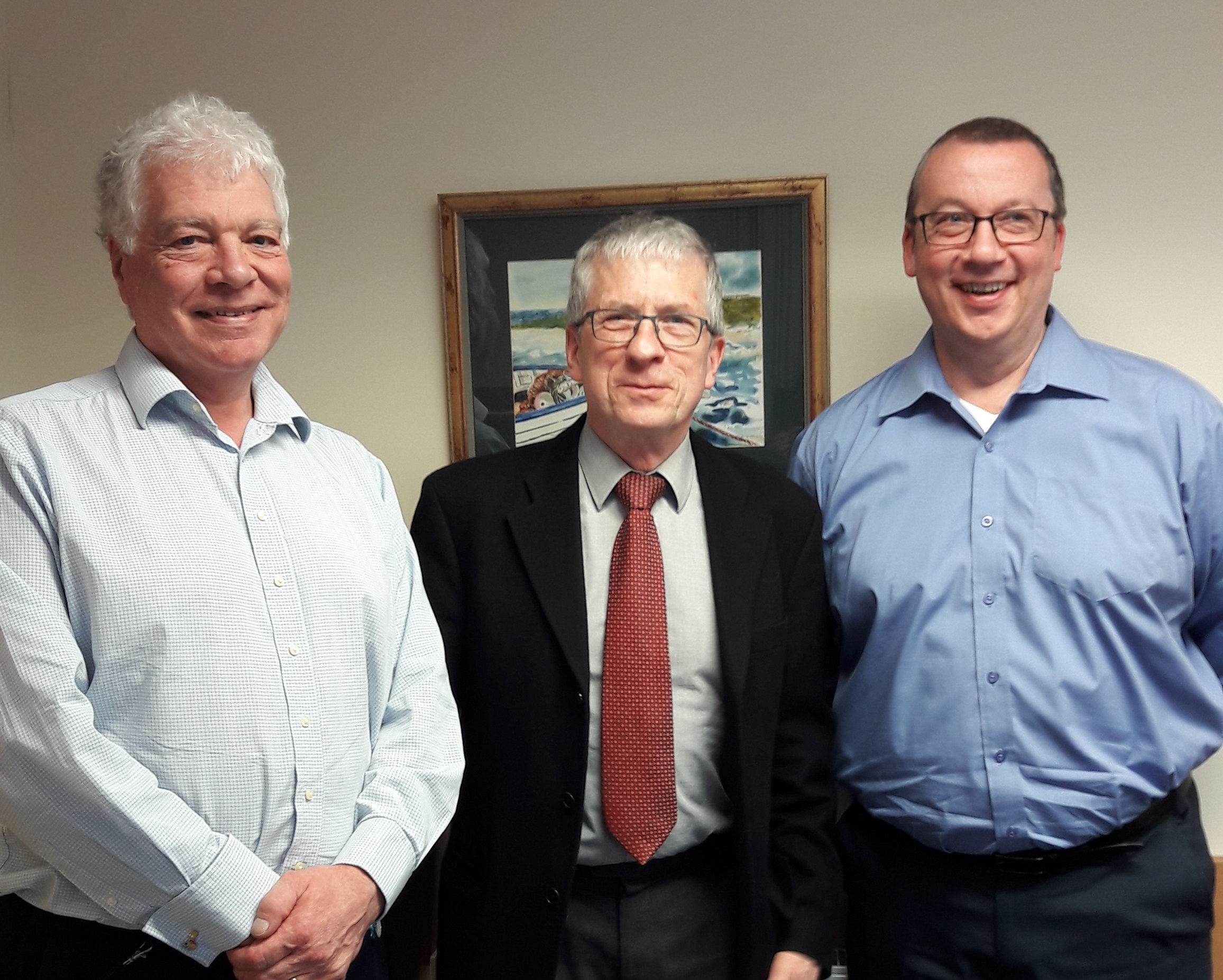 However, this month sees Mike take his well-deserved retirement with Fraser Devine taking over the helm.
Fraser, who brings with him a wealth of experience leading teams, services and working with a wide variety of people and charities in Orkney and beyond, said he is excited to be joining the team.
He added: "I am truly delighted to be back working in the Third Sector, at Orkney Care and Repair. The services Care and Repair provide can have a real positive impact on the lives of our clients - and having a job where you can say that is just wonderful.
"There is a very experienced and well respected team at Care & Repair and I am looking forward to working with them and our wider partners to assist and help homeowners repair, improve or adapt their homes so that they can continue to live in comfort and safety in their own community."
Mike Cooper was instrumental in setting up Orkney Care and Repair in 1988 having seen first-hand the problems faced by older homeowners living in very poor housing conditions and lacking the resources needed to address the problem. Orkney was one of the original eight pilots in Scotland and continues to serve its community 30 years on.
Mike said: "In the early days we saw some very extreme cases of hardship, disrepair and some of the worst rural housing conditions in Scotland. I am exceptionally proud to see how assistance from Care and Repair has had such positive effect in our community. It has been a real honour to be a part of and I know Fraser will continue the good work."
The Care and Repair service is delivered by Orkney Housing Association, under contract from Orkney Islands Council.
John Rodwell, chair of Orkney Housing Association and convener of Orkney C&R Trust, said: "It has been a privilege to work with Mike over many years and observe some of the fantastic impacts the service has had. We wish to congratulate Mike for all his hard work and dedication ensuring that the most in need had somewhere to go for help over the past 30 years. We wish him a very long and happy retirement. I am also thrilled to be welcoming Fraser to the team and look forward to seeing him settle into the role."
Orkney Care and Repair offers the council's 'Scheme of assistance' to private homeowners and tenants with advice, small repairs and adaptations to their property.