Charities criticise 'cruel' Home Office plans to deport non-UK national rough sleepers
New immigration rules from the Home Office outlining that non-UK nationals rough sleeping could face deportation from January 1 next year have been branded as "cruel" and a "huge step backwards" by homelessness charities.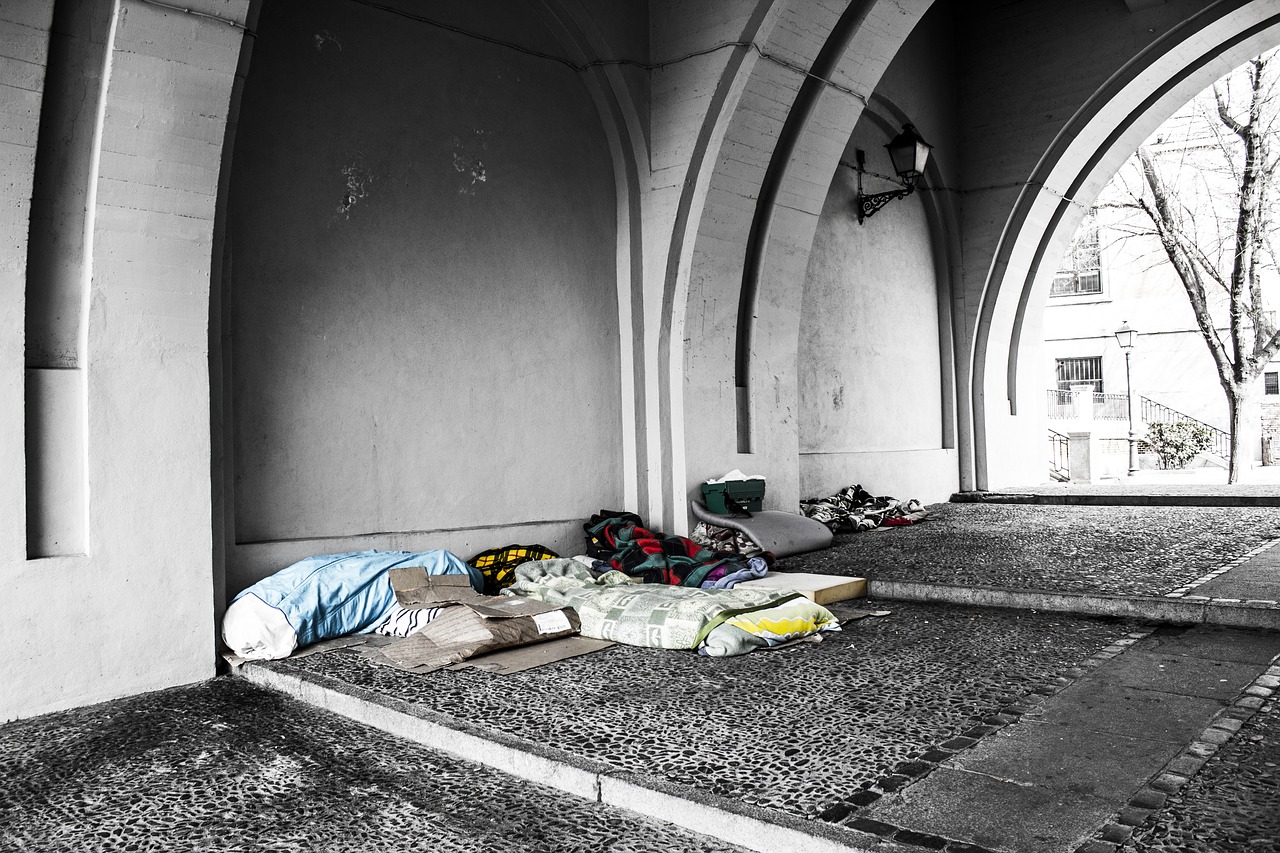 Under the rules to be laid before parliament, rough sleeping will become grounds for refusal of, or cancellation of, permission to be in the UK.
The regulation form part of the UK Government's bid for tougher border restrictions and a firmer immigration system after the Brexit transition period.
Home Office officials are said to be aware of the "sensitivity" of making rough sleepers liable for deportation. However, getting people off the streets is said to be a particular focus of Boris Johnson and his ministers.
The move would be a last resort after other options were exhausted and checks would be carried out to make sure those affected were not victims of slavery or trafficking, officials added.
Jon Sparkes, chief executive of Crisis, said: "This new policy from the government is unacceptable and cruel. It will push people who are in the UK legally and facing homelessness further into the fringes of society, rather than encouraging them to seek support.
"While the government has stressed that this policy will only be used sparingly for people who refuse support, it is not as clear cut as this. We know through our services that people who have no recourse to public funds because of their immigration status have little or no access to support in the first place, and are forced into rough sleeping if they are unable to work. This is a situation that will only worsen as the economic impact of the pandemic begins to bite.
"Ending rough sleeping for non-UK nationals is always going to come down to providing housing and the right support to people facing homelessness, rather than threatening deportation. The government has made a commitment to end rough sleeping by the end of this parliament, but policies like this are not the way to do it and undermine the effective support they offered earlier in the year as part of Everyone In.
"We await to see further details on the policy and what this means for people."
Polly Neate, chief executive of Shelter, told The Guardian: "If true, this appears to be a huge step backwards from a government that says it wants to end rough sleeping. Seeking to deport people for the sole reason that they are homeless will undoubtedly mean fewer people coming forward for help.
"Rough sleepers, no matter where they are from, are a symptom of a home-grown housing emergency. This emergency has been caused by the failure of successive governments to build the social homes we need. Investment in social housing will solve this emergency – not punishing people for being homeless."
Steve Douglas CBE, chief executive of St Mungo's, added: "This policy announcement is concerning and we are seeking further detail of how it is proposed it will be implemented. Caution must be taken to ensure that people who find themselves having to sleep rough are not automatically depicted as criminals.
"St Mungo's works day in day out with local authority partners to support people who need help to get off the streets and recover from homelessness. The success of this was evidenced during the 'Everyone In' initiative which saw the vast majority of those rough sleeping provided with safe and secure accommodation, advice and support. This included a significant number of non-UK nationals.
"From our work we know that people who have no recourse to public funds because of their insecure immigration status already have limited access to support which often leads to them ending up on the streets. This needs to be addressed.
"Our recovery-focused approach means we work with all our clients to find the best options for them, which often leads to secure homes and employment.
"It is disappointing that this proposed change in approach has not been discussed with the homelessness sector, where there is real concern that it will increase distrust of the Home Office's intentions and could drive people with a legitimate right to remain away from essential services.
"We will be raising this with the Home Office, the Ministry of Housing Communities and Local Government, as well as local authorities to clarify the detail of this proposed policy, and will continue to work to find solutions which are best for our clients to support their long term recovery."