Charity worker makes the final of Scotland's social work awards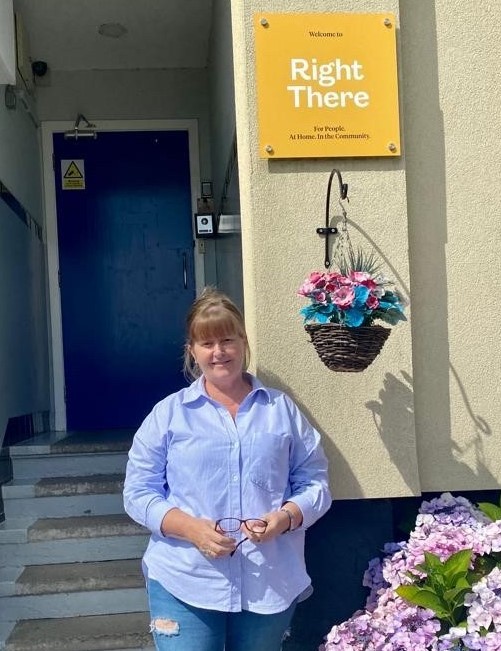 The manager of Right There's supported accommodation for young people in Maryhill has made it to the final of the Scottish Social Services Awards 2022.
Alice Vaughan has been shortlisted for the 'Social Care Worker of the Year' category, due to her exceptional work with young people at risk of homelessness, such as care leavers or teenagers arriving in the UK seeking asylum.
Right There is a charity which works in local communities across Glasgow, Edinburgh, Lanarkshire, East Dunbartonshire, Inverness, Highlands and Orkney.
Ms Vaughan and her team have created a safe place for 16 to 25-years-olds to live and to feel supported. This is more than just somewhere safe to sleep; it's somewhere to call home where young people are individually supported and given opportunities to build their lives and create the futures they deserve.
David Gaughan, head of operations at Right There, said: "Alice has created a wonderful place where young people can thrive and get the right support to move on with their lives. 'Magic dust' is a phrase used by social workers when describing how her work benefits young people, particularly those who are affected by childhood trauma.
"She makes everyone feel valued and we all work together to give every young person an equal chance in life – no matter what. We're so proud of Alice and the difference we can all make to the futures of the young people we support."
One current resident said: "Alice is sound. She doesn't give up on you - she keeps trying. She always has your back, no matter what you have done, and she gives you a chance."
Right There's flats in Maryhill provide 24-hour supported accommodation for up to 26 young people. Along with a safe and stable home, there's opportunities to learn important life skills including cooking, budgeting and gardening, with wellbeing support on a one-to-one basis, and the chance to socialise with other young people.
The Scottish Social Services Awards began in 2017 to raise the profile of the sector, while promoting good practice and demonstrating the important value people make to the lives of those they support.
Shortlists from the 14 categories are now being assessed by Scottish Government policy leaders and social care stakeholders. Alice and special guests are invited to the final in Glasgow in September, when winners will be announced.