CIH Scotland highlights 'vital contribution' of housing sector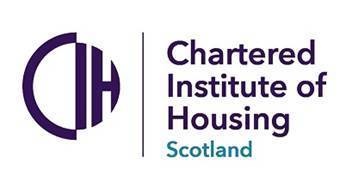 In its response to the Scottish Parliament's local government and communities committee's call for evidence on the long-term financial sustainability of local government, CIH Scotland has highlighted the vital contribution that the housing sector makes towards achieving all of the Scottish Government's National Outcomes.
The housing body said the continued delivery of new affordable homes is essential to ensuring households across Scotland can live in a safe and stable home and to achieving the Scottish Government's ambitious targets to reduce the use of temporary accommodation and ultimately to end homelessness.
Local authorities also contribute to ensuring that existing homes are maintained and improved, it added.
CIH Scotland said investing in energy efficiency helps to tackle climate change and reduce fuel poverty while creating skilled jobs and supporting the economy across Scotland.
However, increasing demand for services and financial challenges mean that the vital services provided by local authorities could be at risk. In its response, CIH Scotland has recommended that in order to support the long-term financial sustainability of local government, the Scottish Government must revise affordable housing subsidy rates and consider the future of local taxation within the context of its wider discussion on Housing to 2040.
The organisation said the government must also provide longer-term financial certainty for the affordable housing supply programme beyond five year parliamentary cycles and continue to focus on preventative spend and strengthen the role of health and social care partners in supporting people to remain healthy and independent in their own home.