CIH Scotland welcomes new board members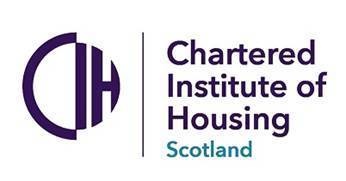 CIH Scotland has appointed Anita Jamieson and Craig Gurney to its board to support its work in Scotland.
Anita Jamieson has been executive manager for housing for Shetland Islands Council for the last nine years and brings with her almost 35 years of experience in local authority finance and housing.
Craig Gurney has 30 years' experience of teaching on CIH accredited university courses and is the newly appointed director for the Postgraduate Diploma/MSc Housing Studies Programme at the University of Glasgow.
Mr Gurney's current research interests include home, social harm and reforms to the private rented sector. He has given evidence to the Welsh Government on the Renting Homes (Amendment) (Wales) Bill, is a TEDx speaker and an award-winning lecturer.
He previously worked for Cardiff University and Sheffield Hallam University after completing a PhD in housing in the early 1990s. Whilst working in Wales he also served as the Chair of Cynon Taf Community Housing Group. He is married, has four children and is a long-suffering supporter of Swindon Town FC.
Commenting on her appointment, Anita Jamieson said: "I think housing is absolutely central to our communities and touches on so many other aspects of people and property. I am really interested in the strategic side of housing and making connections to improve things collectively. With so many COVID-19 impacts being felt across a range of current housing agendas, there is plenty scope.
"I feel I have benefited from being a member of CIH both personally and professionally – the extensive training and good practice information is invaluable, as well as the networking opportunities over the years. I am really looking forward to meeting other Board Members and becoming part of the team.
Craig Gurney added: "I'm really excited about getting stuck into the role. It's a great honour and I'm looking forward to representing CIH members' interests in Scotland. My priorities are to work with the executive and board to implement the recently published housing education plan for Scotland, to encourage sector-wide critical thinking on the relationship between housing and health, and to ensure that the vision outlined in Housing to 2040 is one which makes the best use of the experiences and expertise of all of our members."
Esther Wilson, chair of the CIH Scotland board, said: "We are very pleased to welcome two new members to the CIH Scotland board and look forward to working with Anita and Craig to ensure that housing remains at the heart of Government priorities as we recover from the COVID-19 pandemic and beyond. Their extensive experience will bring new ideas and perspectives to our Board at this crucial time for the sector.
"I'd also like to thank CIH Scotland board vice chair Gary Dalziel who is coming to the end of his term. Gary has worked hard during his time on the Board to promote the value of housing and professionalism in the sector and we know he will continue to share his enthusiasm.
"Philip Morrison-Gale will also be stepping down from the CIH Scotland board as he relocates. Philip has made significant contributions during his time on the Board and as chair of our policy sub-group, and we wish him the best of luck in his new venture."