City of Edinburgh Council begins budget setting early to ensure best value for residents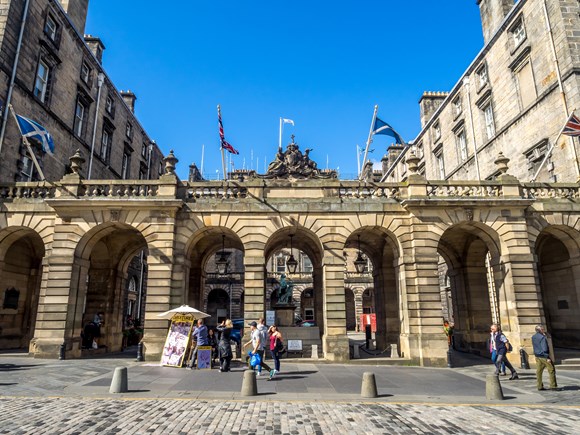 The City of Edinburgh Council has begun budget setting early in an extra effort to futureproof the services which matter most to residents and deliver them more efficiently.
A report published this week outlines high level proposals for how the council will innovate to lower costs and provide best value for the people of Edinburgh when it sets its next budget.
As it is developed further, the Financial Strategy and Medium-Term Financial Plan will provide a forward look and action plan to address the city's longer-term financial challenge – while staying true to Edinburgh's core values, priorities, and commitments made in the council's business plan.
With a focus on improving services where possible rather than reducing them, the initial proposals are based on:
An assumed Council Tax rise of at least 3 per cent
A programme of internal change involving a new system to better support HR activities
More efficient use of Community Transport
Exploring new income and trading opportunities
Making the best use of the council's estate so that it has fewer but better buildings
Managing contracts and partnerships more efficiently and at lower cost
Driving down costs by embracing digital solutions.
This early planning comes just a few months after Councillors agreed a budget for 2023/24 set against a backdrop of real-terms reductions in core government grant funding.
Councillor Mandy Watt, finance and resources convener, said: "We're proud of our commitment to making Edinburgh a greener and fairer city, and to getting the basics right. And we're equally proud of our track record of strong financial management. This strategic approach prepares us for the challenges that we'll face over the coming years.
"The work we do now will pave the way for protecting and enhancing our investment in Edinburgh's future, which we've committed to in the council's Business Plan. We need to make this investment, whilst also prioritising the day-to-day services residents say matter most to them right now."
She added: "Local authorities have suffered a decade of continuous real term income cuts from central government and Edinburgh is no exception. In fact, Edinburgh remains the lowest funded council per head in Scotland, despite the unique pressures which come with being Scotland's capital city - our projected population growth, the climate crisis, and our well documented housing shortage. The Scottish Government could do more to support Edinburgh. Fast tracking the Transient Visitor Levy, and allowing councils to decide what to use the income for, would make a huge difference to our finances.
"I know that financial planning can cause concerns, particularly amongst our workers, so I want to make it absolutely clear that I remain committed to the council's longstanding approach to no-compulsory redundancies. A further report re-affirming this will be brought to a meeting of the Policy and Sustainability Committee in August and we will continue to engage with Trade Unions throughout the ongoing budget process."