City of Edinburgh Council extends energy advice service funding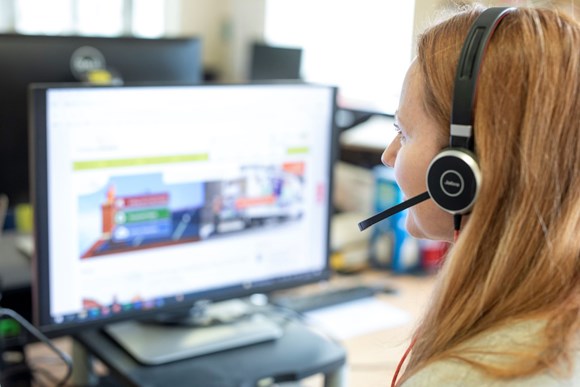 The City of Edinburgh Council is extending funding to its Energy Advice Service for council tenants, helping even more households to cut down on costs and carbon emissions.
Funded by the council and delivered by environmental charity Changeworks, the service aims to give tenants expert energy advice to help them save money on their bills. An additional £158,000 in funding will increase the capacity of the service so that it can help to support even more tenants through the current energy crisis and beyond.
Councillor Jane Meagher, Edinburgh's Housing, Homelessness and Fair Work convener, said: "At a time when energy costs are soaring, the help provided by the Energy Advice Service is vital.
"Over 4,400 of our tenants have saved £1.5m between them since the project began so I'm really pleased to extend this support even further. The move will provide tenants with the opportunity to speak to someone about their bills, reduce carbon emissions and hopefully save money.
"Since the start of the cost-of-living crisis we have been encouraging tenants to get in touch with us if they are struggling financially. It's so important to make sure people are getting all the benefits and advice they are entitled to and we have a wealth of support and information online."
The Energy Advice Service has been available to City of Edinburgh Council tenants since 2018 and allows tenants to phone or email to speak with an expert advisor at Changeworks, who gives them free and impartial energy advice and support with issues such as energy debt.
It has been making a real difference to tenants accessing the free service. Between October and December last year, after speaking with an advisor 75% of people using the service said they felt confident dealing with their energy issues, compared to just 23% before using the service.
Tenants using the service also had positive feedback about their experience using the service, with one tenant commenting: "The advisor took a lot of weight and stress away at that time, made me feel more relaxed, [it] helped me with my health."
Another tenant went on to explain that the advice wasn't just supporting them, but also their family: "With all the knowledge the advisor has given me, I have been able to pass that onto my family and friends, so she's helped more than just me."
Lisa Bygate, affordable warmth service team manager at Changeworks, added: "In the current environment we're seeing a greater need for more in-depth support with complex energy related issues, such as fuel debt. We're also seeing demand for the Energy Advice Service increase. This additional funding is going to allow us to help more people and give them more support in more complex cases."