Edinburgh to double secure on-street cycle parking spaces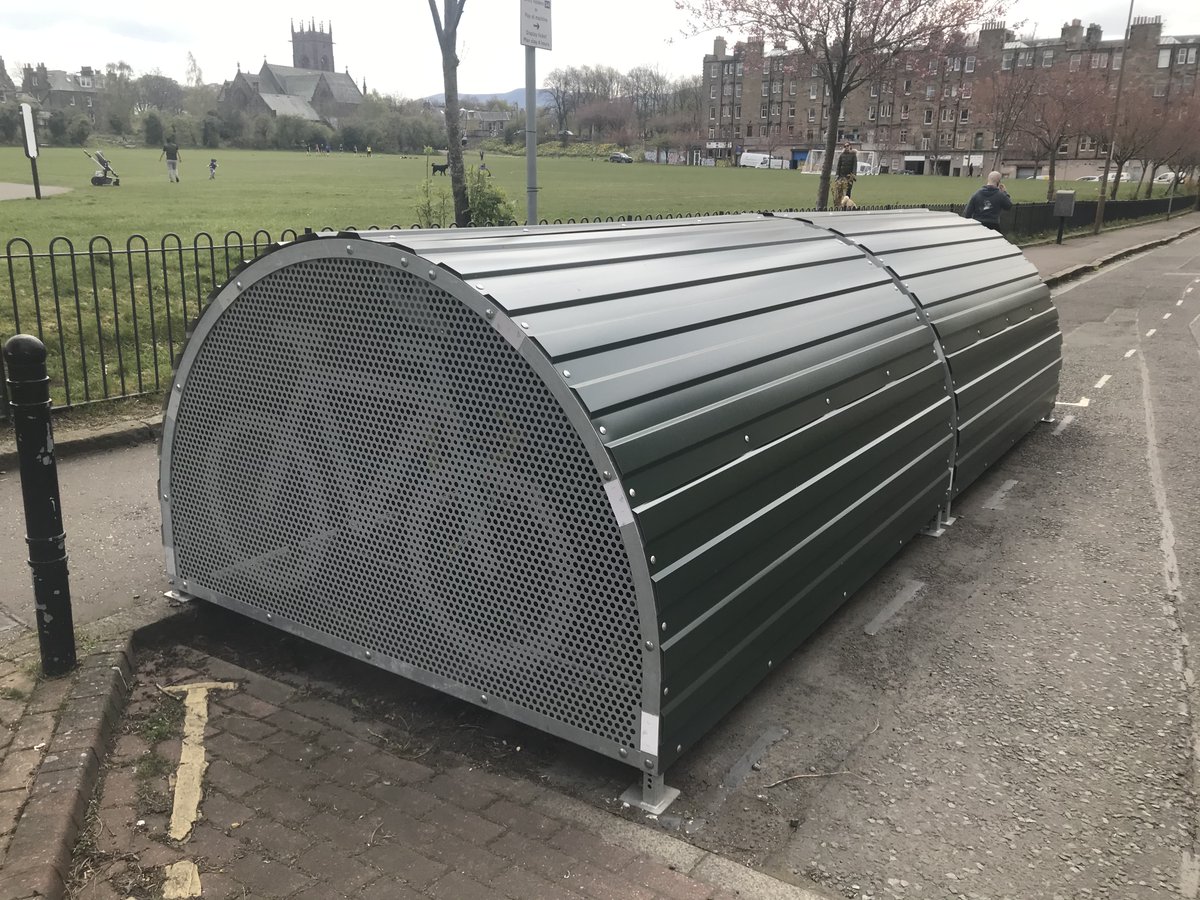 The roll-out of 180 secure on-street cycle parking units across Edinburgh, providing space for 1080 bikes, will soon be complete, with plans for a further 200 units, according to the City of Edinburgh Council.
The council has secured £806,600 from the Scottish Government via the Sustrans Places for Everyone Fund and Cycling Scotland's Cycle Storage Fund for contractors Cyclehoop to install the additional hangars. This will help meet a growing demand for secure, accessible bike parking, particularly for residents in tenements or flats.
Since 2018, 108 of the 180 units included in the first phase have been put in place, with occupancy rates of over 99% and more than 1500 people currently on the waiting list for a space. Phase one is expected to be mostly complete by the end of June.
There are already 371 requests for new hangar locations for phase two, with around six new requests received from residents every week. The Council has established a system to cross reference new requests against suggested locations' position in the Scottish Index of Multiple Deprivation (SIMD), with priority weighting given to requests in lower decile areas of the SIMD.
The supplier has also agreed to provide a number of adapted units that can hold cargo or adapted cycles to improve the accessibility and inclusiveness of the project.
Councillor Scott Arthur, Transport and Environment Convener, said: "A lack of secure cycle parking is a real barrier to bike ownership and use, particularly for people living in tenements and flats. The take-up of spaces in new units introduced over the last few years demonstrates just how strong the demand is.
"We're in the process of completing the roll-out of the first phase and over the coming year we're planning to more than double the number of units with phase two. We've been listening to people's requests and hope to install hangars where people want them, while also taking into account areas of deprivation, to ensure a fair spread.
"By making it easier to own a bike we want to support more residents to consider cycling as a straightforward, accessible mode of transport."