Clackmannanshire Alliance unites with partners to break the grip of poverty
Partners from the Clackmannanshire Alliance are coming together during Challenge Poverty Week which takes place from the 7th-11th October to call for more compassion to break the grip of poverty on people's lives.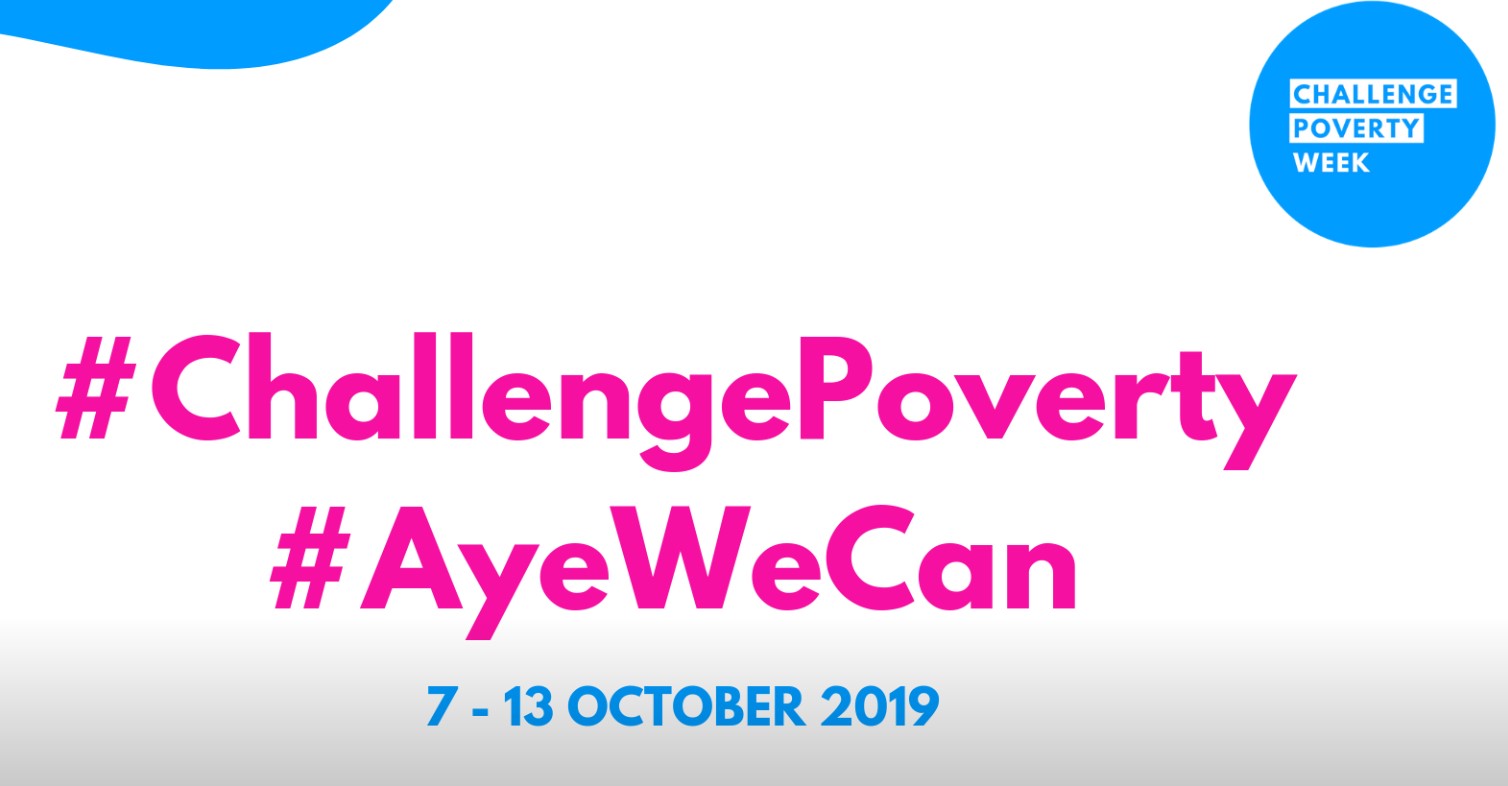 Challenge Poverty Week wants to break the grip of poverty so that children and families can reach their full potential.
Throughout the week, partners will work together to both raise awareness of the reality of poverty locally, and tackle the stigma and stereotypes surrounding poverty.
Alliance partners are starting the week with a conference on Monday 7th October titled 'Clackmannanshire's Inclusive Growth Summit: Transforming the whole life chances of our poorest children'.
This conference will hear from experts in their field and will provide an opportunity to reflect on national policy and learning and good practice.
A schedule of community activities under the agenda of tackling child poverty and developing inclusive growth for Clackmannanshire will then take place from 8th – 11th October.
Locals can come along to drop-in events for digital inclusion, financial health check, pick your own garden produce, pensioners lunch and much more.
The Scotland-wide campaign is designed to show that poverty exists in Scotland and affects us all, that people can work to end it, that it restricts people's ability to take part in society, and that it can be solved by boosting incomes and reducing costs of living.
Ellen Forson, council leader and chair of Clackmannanshire Alliance, said: "We all want our children and families to fulfil their potential, but we know that far too many people in Clackmannanshire are caught in the grip of poverty. Growing up on a low income can mean going to school hungry or missing out on activities that other children enjoy, and we won't stand by and let that happen in our community.
She added: "By working together, we can make sure our families are not held back by poverty. The saying 'A rising tide lifts all boats' is key, it reminds us that boosting inclusive growth in our area can help our residents benefit from new opportunities and is one of the ways they can boost their income.
"That's why it's a key part of our plans for the transformational City Region Deal. I'm looking forward to hearing more from all our partners at the summit, and hope that local people come along to the events going on throughout the week."
Clackmannanshire Alliance membership comprises representatives of the Boards of NHS Forth Valley, CTSi, Police Scotland, Scottish Fire & Rescue Service, Scottish Enterprise and the council.
The Alliance's role is providing the strategic vision and direction for community planning as well as monitoring the implementation of the Local Outcomes Improvement Plan 2017-27.
This summit relates to the Alliance's priorities of inclusive growth, jobs & employability, reducing child poverty and empowering families & communities.