Climate crisis debate to be held in memory of Alan Ferguson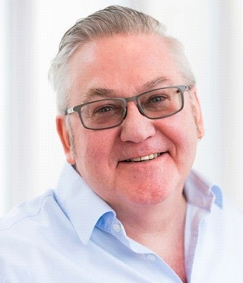 A Scottish Housing Day debate is to be held in memory of Alan Ferguson.
The Climate Crisis in Housing - 'Too hot to handle'? will debate the statement: "The real problem of minimising residential carbon emissions lies in the private sector, not with social housing".
Event speakers include:
Tony Cain, policy manager with The Association of Local Authority Chief Housing Officers
Helen Forsyth, chair of the Scottish Federation of Housing Associations
Ian Sillars, regional director of real estate & housing finance at RBS
Sarah-Jane Laing, CEO at Scottish Land & Estates
Everyone is invited to join what is planned to be a stimulating debate on the climate crisis, which is the theme for Scottish Housing Day in the run-up to COP26.
The event will be held online on MS Teams starting at 4.15pm and finishing no later than 6pm. Please also note that thanks to SHARE, an in-person gathering will be planned soon for a social event to remember Alan Ferguson as soon as it is feasible.
This event has been organised by Lynn McCulloch and Mary Taylor, hosted by the University of Stirling.
The organisers said: "Alan Ferguson was a leading figure in building the status and increasing the influence of the Housing Profession in Scotland. He was an inspiration to many, an outstanding policy analyst and strategist whose work was always based on sound values and a commitment to social justice. The housing profession is full of people who have benefited from Alan's advice, help and support over many years and we miss his contribution and his company."
Scottish Housing Day takes place on September 15. To attend the event click here.