Clinic for homeless people's pets boosted by community fund
Student vets who provide free treatment to homeless people's pets are among those benefitting from a University of Edinburgh initiative that supports community ventures.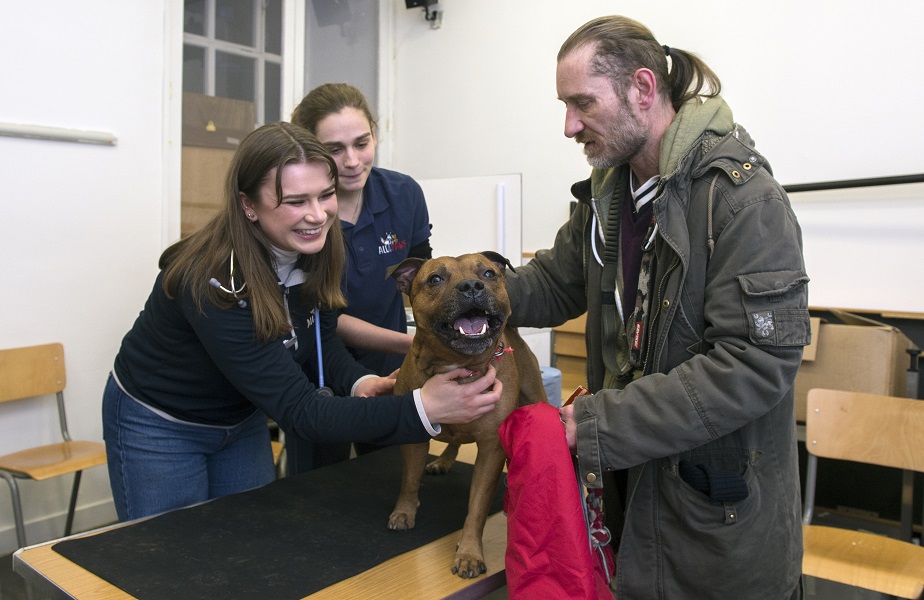 A grant of more than £2,000 will enable the Edinburgh-based All4Paws clinic to update its equipment to offer the best care possible for both animals and their owners.
People without a permanent home will be able to access basic treatments and supplies for their pets free-of-charge. They will also be offered advice to help them better manage their pet's behaviour.
Since its launch in 2017, the University of Edinburgh Community Grant Scheme has awarded funding to more than 50 groups across Edinburgh and the Lothians. So far, the initiative has given out a total of £200,000.
All4Paws currently runs seven pop-up clinics every month at three locations across the city, including the Grassmarket and Leith.
James Campbell often takes his dog, Hope, to one of the clinics held at Grassmarket Community Project.
James said: "The clinic is great. If it wasn't here, we'd face serious problems trying to get anywhere. It's a godsend."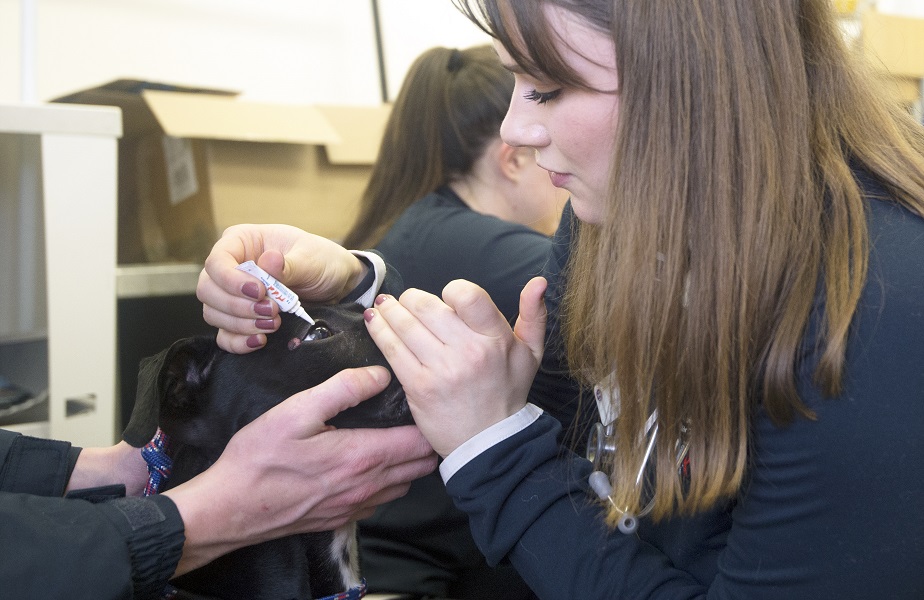 Abbie Lane, a veterinary student at the University of Edinburgh, said: "The community grant has enabled us to purchase some equipment needed to help set up our clinic on Spittal Street that was launched last year. This includes vital diagnostic equipment that will enable us to extend the breadth of our care."
Further groups to benefit from the latest round of Community Grant Scheme funding include a youth work organisation that supports young people living in economically disadvantaged areas who struggle with secondary education.
About Youth provides 14 to 16-year-olds with alternative learning opportunities and support them as they explore their next steps after leaving school.
Another youth group to receive university funding from the scheme is Intercultural Youth Scotland, a charity who provides specialist support and mentoring to Black, Asian and Minority Ethnic young people.
The Welcoming Association also received a grant to support its community choir for adult refugees, migrant and minority ethnic communities.
Others benefitting include a community centre that is building a sensory play area for children, a data literacy club and a club supporting young artists with a range of digital music and art workshops.