Cloch launches club for under 5s
Cloch Housing Association is launching its Young Clochie Club and delivering goodie bags to all its youngest household members just in time for Christmas.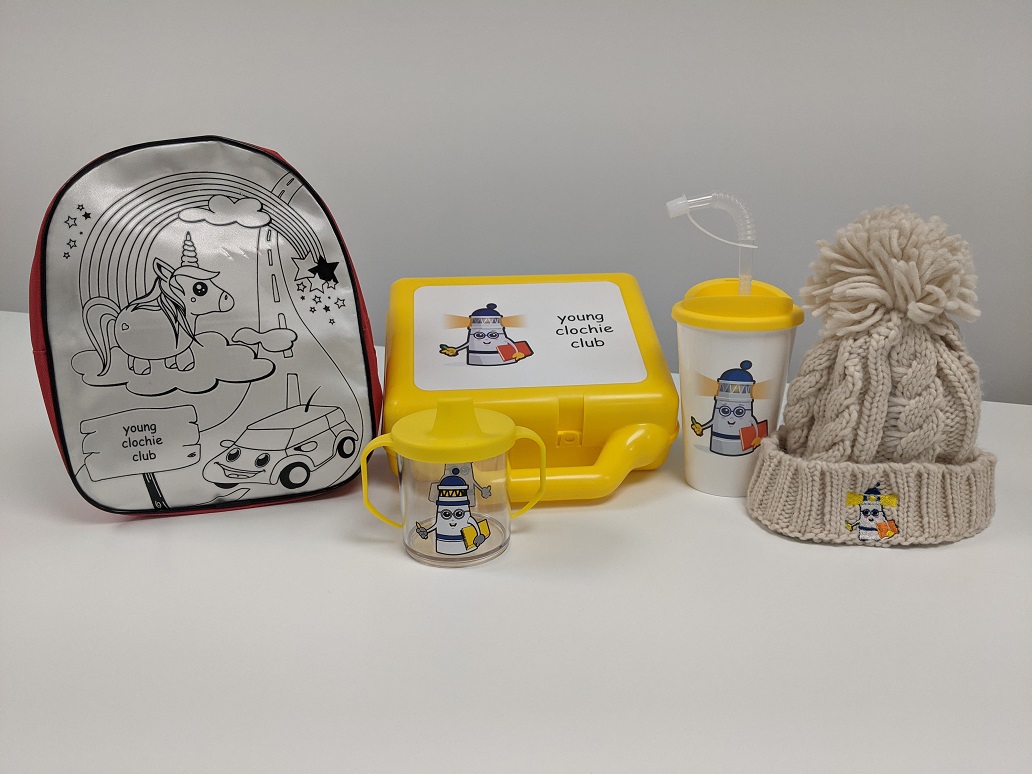 The Young Clochie Club is a project to involve Cloch's youngest residents and encourage reading, learning and fun activities. Its partnership with the Dolly Parton Imagination Library adds another dimension to the initiative. The free club membership gives Under 5s the opportunity to be part of the wider Cloch family and encourage a sense of belonging.
Along with a free monthly book posted out by the Dolly Parton Imagination Library, the joining pack is full of gifts embroidered or imprinted with the Young Clochie Logo including a Beanie Hat, sippy cup or cup with straw and a backpack. Young Clochie has popped in a small selection box and a Christmas Card too.
Paul McVey, director, said: "We hope to provide activities in the future and will always look to recognise Young Clochies at Christmas and on their birthdays, with a card. The goodie bag is our way of welcoming young Clochies to the club."
A web page dedicated to the Young Clochie Club members has been set up and will introduce more games and activities at www.clochhousing.org.uk/young_clochie_club.
Cloch has thanked L&D Services which contributed to the Goodie Bags as part of the Community Benefit Scheme run by I-FLAIR.