Cohousing information roadshow kicks off today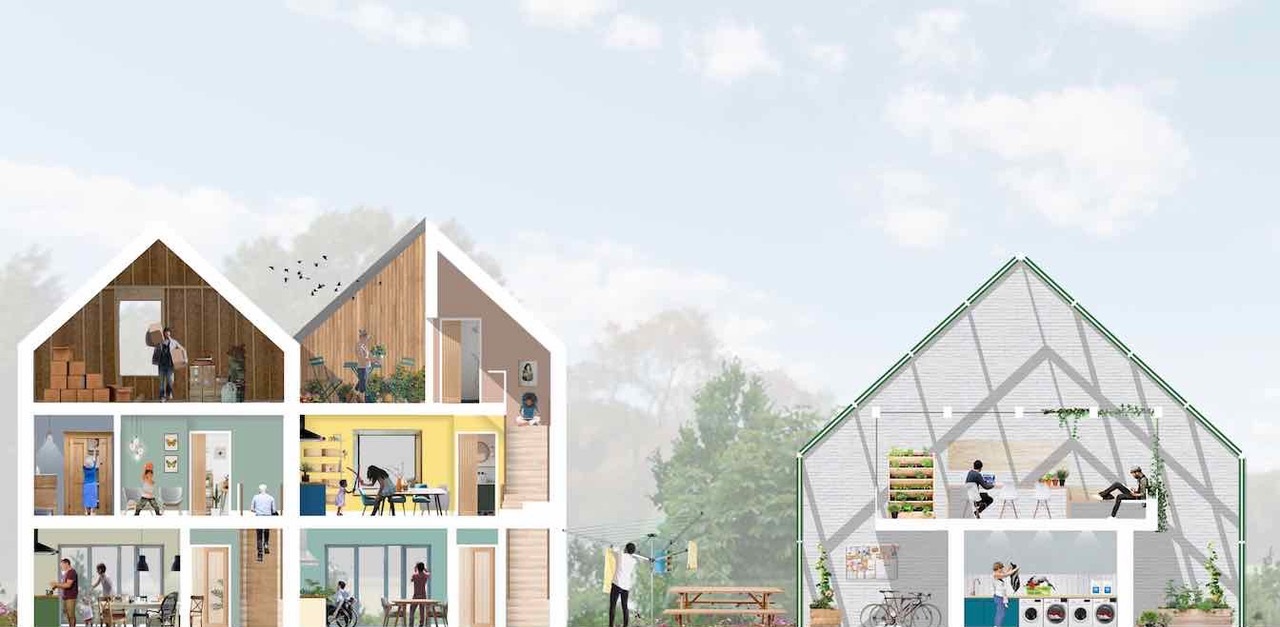 Housing, designed and managed by residents themselves, is to be the subject of a series of roadshows touring Scotland this summer.
Launching in Kirkwall today, the roadshows are the brainchild of Cohousing Scotland, the national Cohousing umbrella organisation. It is part of a 'Places Called Home' initiative, funded by IKEA and The National Lottery Community Fund. Other venues include Inverkeithing, Glasgow, Edinburgh and Lenzie.
Cohousing projects are run by their members. Residents look out for each other, enjoy shared common spaces but have their own, self-contained homes. Cohousing communities often have a strong emphasis on environmental sustainability and ecological design.
Cohousing Scotland convener, Andrew Prendergast, said: "We want more people in Scotland to know about Cohousing and all it has to offer.
"Currently, housing provision centres on the commercial developer-led private sector, on the one hand, and state-led social provision on the other. We believe it is time to look to new and innovative ways to solve our country's housing crisis."
He added: "Cohousing Scotland sees a future where Cohousing is part of a thriving, community-led housing movement in Scotland - now is the time for change."
The Orkney event is taking place at the St Magnus Centre, Kirkwall, and is being hosted by Hope Cohousing, whose project of six rental homes for older people is at its 'pre-construction' phase.
The roadshow in Kirkwall opens with an afternoon session from 2pm-5pm, offering a chance to learn more about Cohousing and about other local community-led housing initiatives in Orkney.
A team of young architects from the 'Imagine If' collective will host an interactive game session, exploring what 'home' means and what our living spaces could look like in the future.
From 7pm-9pm, a 'Question-time'-type panel debate will lead a discussion about new directions for community-led housing. Guest panellists include Jenny Rambridge, Hope Cohousing; Luke Fraser ASPIRE; Norrie MacPhail, Cohousing Scotland; and Davie Campbell from Shapinsay Development Trust.
Cath Kirkwood, of Hope Cohousing, said: "We are really looking forward to hosting this event and introducing the Cohousing Scotland team to some of Orkney's community-led housing initiatives.
"We hope to inspire others to consider these exciting new approaches to housing."
The roadshow is a free, open event. Book a ticket via Eventbrite.
Similar roadshow formats will be held in the other Scots locations, each with their own roster of panellists.
Upcoming roadshow dates, after Orkney:
Inverkeithing, June 7
Glasgow, June 9
Edinburgh, June 15
Lenzie, June 22