Concerns raised over future support for homeless people subject to immigration control
Scottish Government ministers have again demanded that the UK Government suspend its restrictions in order to prevent homelessness and destitution among people who have No Recourse to Public Funds (NRPF) amid concerns that they will not be provided with post-COVID financial support.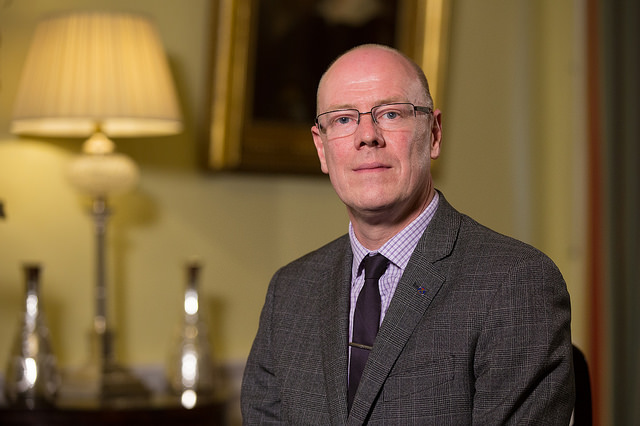 More than £875,000 has been provided by the Scottish Government and local authorities during the pandemic to ensure that people with no access to financial support are kept safe and secure, which ministers are seeking compensation for.
NRPF is a condition imposed on someone due to their immigration status which restricts access to welfare support including Universal Credit, child benefit, housing benefit, the Scottish Welfare Fund and a range of allowances and tax credits.
Section 115 Immigration and Asylum Act 1999 states that a person will have 'no recourse to public funds' if they are 'subject to immigration control'. Claiming a public fund when a person's immigration conditions prohibit this could affect their status and future immigration applications.
Ministers have written to UK immigration minister Chris Philp on a number of occasions regarding the suspension of NRPF and recompense for the £600,000 spent in Scotland to accommodate people and £275,000 spent to support their basic living costs. A response is yet to be received.
Housing minister Kevin Stewart said: "The Scottish Government is not prepared to abandon some of the most vulnerable in our society at a time when they need our help the most.
"The economic impacts of the pandemic are pushing thousands of people further into poverty and hindering their work opportunities. However, thanks to a rapid and coordinated response in Scotland, we have been able to accommodate people who would otherwise be facing destitution, so that they can protect themselves and others during the COVID-19 crisis.
"As a result, many of those restricted by the UK Government's harmful NRPF policy who were previously sleeping rough or in unsuitable night shelters, and are now being supported in hotels and other self-contained accommodation.
"But the Scottish Government, local authorities and third sector have had to pick up the tab, without additional support from the UK Government.
"So I am again asking that the UK government do the right thing and immediately lift the restrictions of NRPF for the duration of the coronavirus crisis on public health grounds. Furthermore, the money spent just to ensure that everyone in our society is treated fairly and equitably must be repaid."
In addition to these concerns for recompense, fears have been raised that people subject to the NRPF conditions will miss out on future support altogether.
Yesterday Scottish Housing News reported on a Scottish Government pledge that emergency funding to provide hotel accommodation so people who are homeless could safely isolate themselves throughout the coronavirus crisis will remain in place until they can be moved into suitable homes.
However, a spokeswoman for the Glasgow City Health & Social Care Partnership told the Evening Times that the organisation would only help homeless people who it has a statutory duty towards.
The spokeswoman said: "We are working with the hotel owners to ensure a phased withdrawal from this form of accommodation while also liaising with a range of stakeholders to ensure we can provide alternative accommodation for people we have a statutory duty towards."
Sean Clerkin from the Scottish Tenants Organisation has warned that a "sizeable minority" of homeless people currently in hotels in Scotland could miss out on support if other health and social care partnerships take their lead from Glasgow.
In a letter to the housing minister, he wrote: "As we begin to move towards opening up I would urge you to get local authorities and local health and social care partnerships to help those homeless people with no recourse to public funds to move into permanent homes as well as helping those they have a statutory duty to help."
Read all of our articles relating to COVID-19 here.