Conditional approval granted for 400 new homes in Fallin
Plans to build up to 400 new houses to the east of Fallin have been approved by Stirling Council's planning and regulation panel, subject to conditions.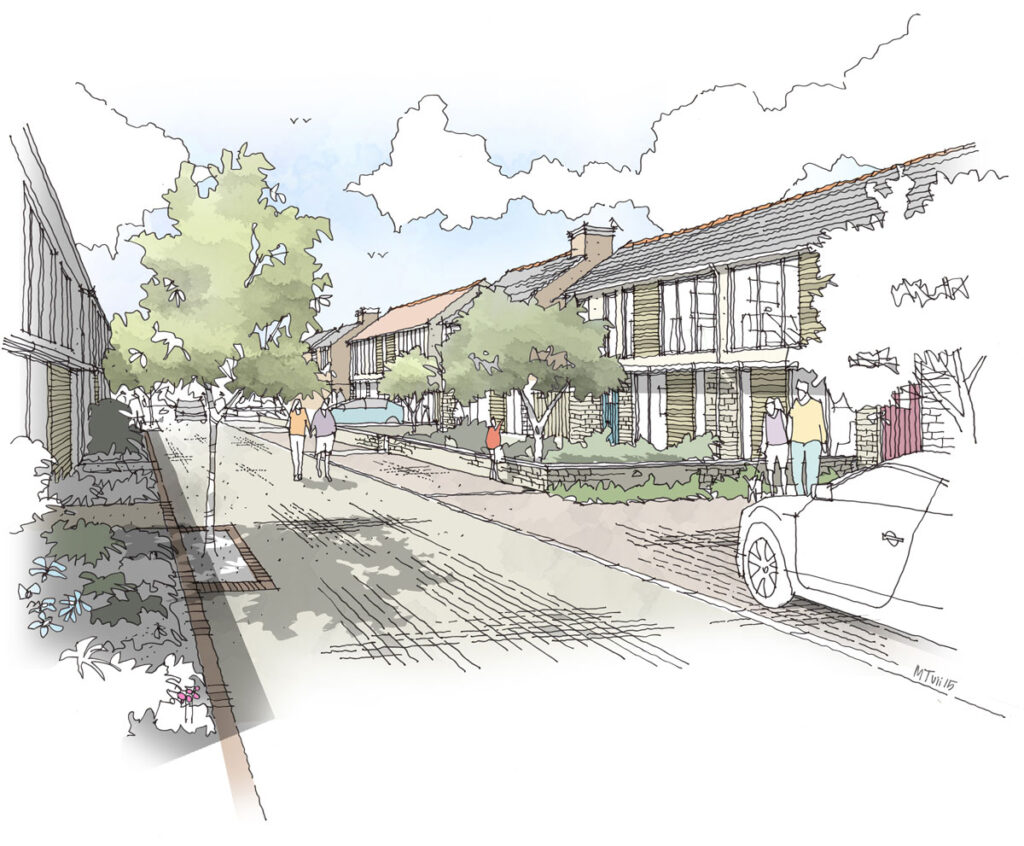 Farmland between the village's Main Street (A905) and the River Forth was earmarked by Ashfield Land for the development, which also includes access roads, footpaths, open space, landscaping and associated infrastructure.
The developer said its proposals have been developed taking the Local Development Plan (LDP) into account, with the aim of meeting the council's vision for the site, helping to meet housing need in the area.
Planning officers agreed the proposals were in accordance with the LDP having set out a number of key requirements, such as:
Financial or in kind regeneration benefits
An affordable housing requirement of 25%
The development must front on to Main Street and integrate well with existing buildings
No effect on the water quality of the River Forth
The extension of a riverside walkway
Structural planting at the eastern boundary to screen the development and provide a clear village boundary
A Flood Risk Assessment
The submission of various technical and design information.
Members of the council's planning and regulation panel approved the application this week subject to the conclusion of a Section 75 agreement – to secure necessary contributions and on-site provisions from the developer – and a number of conditions including:
A detailed phasing plan
Details of the landscaping of the site
Noise Impact Assessment
Adequate and suitable parking provision for vehicles and cyclists
A comprehensive Travel Plan
Programme of Archaeological Works
Detailed designs of play areas
Electric Vehicle Charging Points.
It was also agreed officers would negotiate a socio-economic regeneration benefit with the applicant in line with LDP policy, along with a request that the developer submits statements on regeneration and community engagement, with a particular focus on a potential project at Polmaise Pit.
Chair of the planning and regulation panel, Cllr Alasdair MacPherson, said: "This is a large-scale development that will be crucial in the transformation and regeneration of the former mining village of Fallin.
"As part of the Local Development Plan, there is a requirement to support the regeneration of local communities and Officers will undertake these negotiations with developers before we move to the next stage of the planning process.
"A quarter of the homes will be allocated to affordable housing, which is key council priority, while a number of robust conditions are included in the application which will ensure the needs of the local community are met."