Consultation launches over new flats at former junior football club ground
Merchant Homes Ltd and Advance Construction (Scotland) Ltd have launched a pre-application consultation over the development of over 80 flats at the site of the former Petershill Juniors FC's stadium.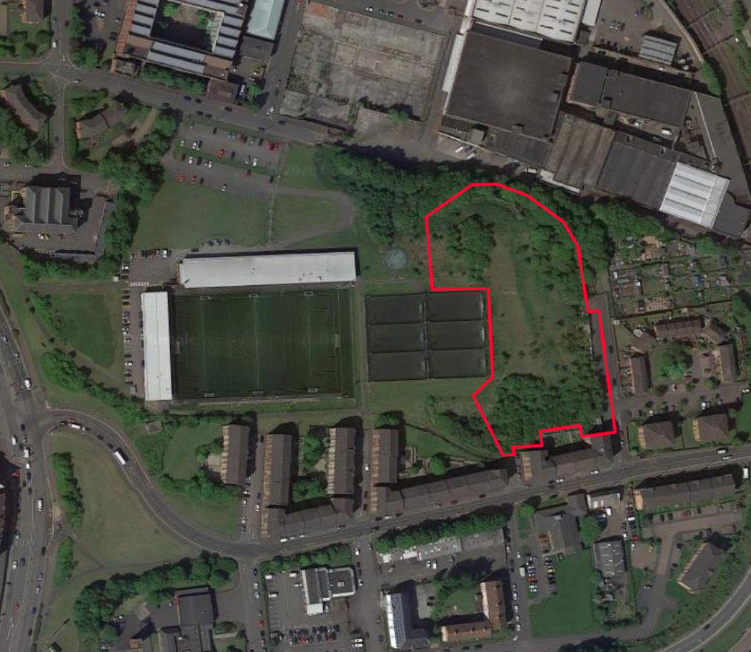 Eighty-four flats of various sizes are proposed for the site located on the west side of Southloch Street, Springburn.
The development would comprise of four blocks of flats, each with four storeys.
A design document available on the public consultation website states: "The properties will be for social rent with low car ownership.
"The site is located in a highly accessible inner urban area within walking distance of many amenities and public transport links."
Under the new plans, entrance buildings will form a gateway to the site interior with the dual aspect flats enjoying access to private gardens and set within retained woodland, Urban Realm reports.
In a statement, Bruach Design said: "Landscaping will be an important aspect of the development with the new proposals including a considered landscaping scheme that will provide enhancement to the area and compensate for any landscaping that is removed.
"We welcome feedback and comment from the local community and look forward to receiving any comments you may have on the proposal to develop this site."