Council budget invests in new East Renfrewshire homes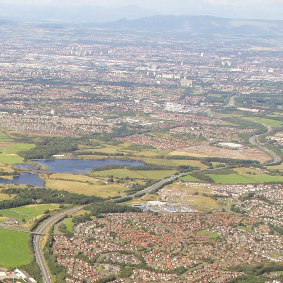 East Renfrewshire Council has agreed funding for the first new council houses in the area for a generation as part of its budget plan for 2019/20.
The funding for 240 new council homes forms part of a significant investment worth a total of £212 million in a range of ambitious infrastructure projects.
These projects also include new nurseries, schools and improved leisure facilities as well as a fresh commitment to spend an extra £15m on the area's roads.
In setting the budget, councillors also approved an increase to Council Tax of 3% - sticking to the plan which was agreed last year when it unveiled a three-year budget. The council also confirmed it had no plans to introduce a Workplace Parking Levy or Tourist Tax.
Council leader Tony Buchanan said: "We face ongoing pressures in East Renfrewshire as a result of both a rising elderly population and growing numbers of young people. This considerable double challenge places high demands on our schools and nurseries, and social care services.
"Despite these challenges, we have been able to balance the books and progress plans to deliver a number of major projects which will improve the services which matter most to our residents. Due in part to our prudent approach to long-term financial planning, we have not used the extra flexibility from the Scottish Government to increase Council Tax by up to 4.79%. Last year we agreed on a 3% rise for 2019/20 and we will stick to that."
When the council set at three-year budget last year, it had to address a budget shortfall of £28.6m but due to new pressures to support staff pay awards and increases in superannuation payments for teachers, it is now facing a £32.8m shortfall for the period 2018-21.
Significant savings were delivered last year and £9.3m of savings are already planned for 2019/20. The council was still facing a £1.9m budget shortfall for the year ahead but decided to fund that shortfall from its own reserves. This means there will be no new additional savings required from frontline services for 2019/20 on top of those already agreed. The council also confirmed no compulsory redundancies would be required in the coming financial year.
Mr Buchanan added: "Our ambition very much remains to deliver the very best for our residents and a number of our ambitious projects will start to deliver real change for the better over the next 12 months.
"Further significant capital investment in the years ahead will ensure East Renfrewshire remains a great place to live in, work in and visit. The Budget I have presented today protects important frontline services and highlights our future investment in improving the lives of everyone in East Renfrewshire."