Council leader rules out use of Ayr high rises for refugees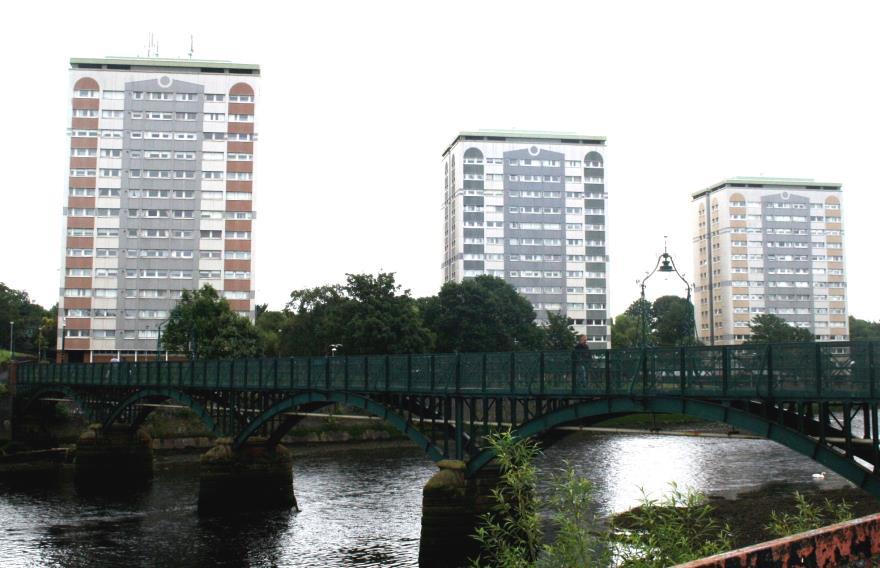 South Ayrshire Council has all but ruled out following the lead of another local authority to use tower blocks designated for demolition as temporary accommodation for Ukrainian refugees.
North Lanarkshire Council announced last week it would temporarily reinstate two of the tower blocks it had mooted for demolition to help people escaping the conflict in Ukraine.
The residential towers in Coatbridge and Wishaw will be reinstated to a high standard using £5 million in Scottish Government funding for the move.
South Ayrshire Council took the unanimous decision to demolish three multi-storey blocks at Ayr's Riverside Place in 2019.
A bid to revisit the decision was resoundingly beaten at a meeting of the council earlier this month, leading council leader Martin Dowey to state that there would be little support for the local authority to consider using the flats in a similar manner to North Lanarkshire.
Mr Dowey said: "At the full council, the SNP and Labour showed they are not interested in saving the flats and tried to hammer us at the very thought."
The Conservative politician said that the administration could only count on getting 11 votes, including independent councillor Bob Shields.
Despite the administration admitting it had been interested in the plan, a South Ayrshire spokesperson simply stated: "The council would not consider the high flats in Ayr for a project similar to the one announced in North Lanarkshire."
Councillor Dowey added: "That is the reality of a minority administration on trying to overturn decisions that have already been taken."
Mr Dowey did point out that the council was working to help Ukrainian refugees and added: "We would have liked to have housed Ukrainians in the high flats, but the majority of the council will not support anything that will save the flats."
Ward councillor Bob Shields, a long-time campaigner to save the high flats, said: "The previous SNP-led council instigated the plans to demolish Riverside Place. Only two weeks ago, they were vehement that their destruction went ahead.
"Nicola Sturgeon has thrown them a real curve ball here. Will they stick to their guns…or stick to obeying new orders from Edinburgh? I await them making up their minds…or having their minds made up for them!"
SNP Group leader Peter Henderson said: "I do not think the sites are comparable.
"I note that North Lanarkshire as the largest council house authority in Scotland has a major housing programme and a large stock of high flats. They quote £5m to refurbish this block and as Mr Shields is aware, the cost in Ayr is in excess of £25m.
"I have no knowledge of the condition or problems identified in the North Lanarkshire flats but as was explained at the council meeting, asbestos is already identified in the Ayr flats along with the fact that even if refurbished they have a limited life span due to concrete deterioration.
"North Lanarkshire will seek to demolish these flats in their housing programme so it is not compatible with what is planned in Ayr."