Council leader visits Airdrie housing development
North Lanarkshire Council leader Jim Logue, visited the Orrs development site in Airdrie, to view the progress of the project which will deliver a mix of new housing and commercial units for Airdrie.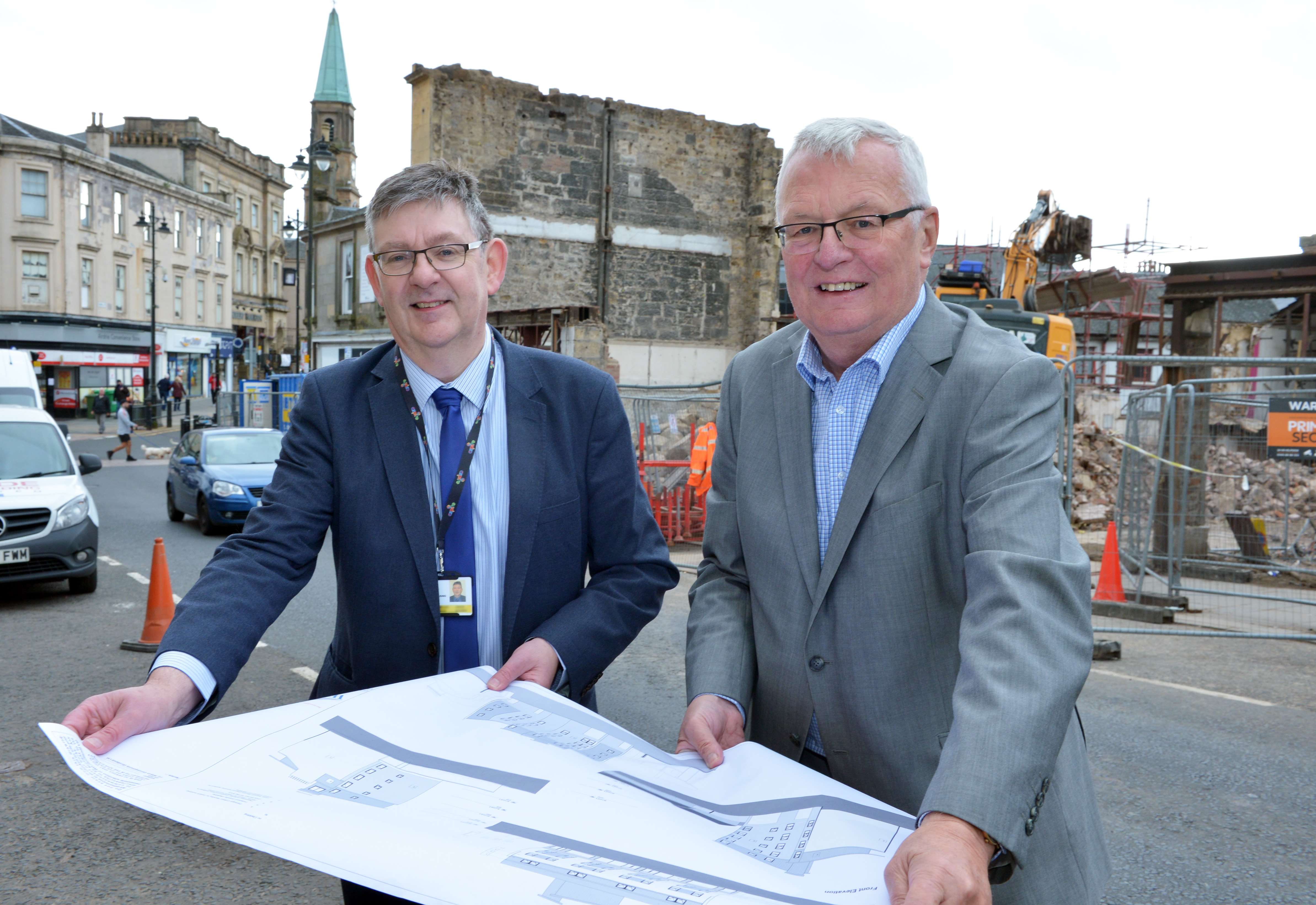 This development forms part of the council's vision to redesign and repopulate its town centres to vibrant places with mixed-use spaces which maximise social, economic and environmental opportunities.
Demolition of the old building began on site last month and is expected to take around two months to complete, with the new build project planned to get underway in November and be completed by autumn 2022.
Following committee approval, the council entered into a conditional missive agreement with Wilson Developments Ltd to purchase 20 completed new build flats, as part of our new council housing supply programme, and 2 commercial units on the ground floor.
The new residential accommodation, which includes lifts, will comprise 8 one-bedroom and 12 two-bedroom flats and transform this site into a thriving space for community living.
Councillor Logue said: "The plans for this site are exciting and really positive news for the local community. It's great to see the demolition now well underway and I'm looking forward to watching the transformation of this popular site in South Bridge Street into residential and commercial space.
"This is just one example of the range of projects we're driving forward to realise our vision for North Lanarkshire's town centres. The way we shop, live and work has changed significantly over the years, and even more so during the pandemic, so we must move with the times and take a different approach to the traditional town centre. Our vision will see our town centres become vibrant, multi-use spaces with new housing, town and community hubs, shopping and leisure activities.
"We're committing significant investment across our towns, country parks, in essential structure and housing to help create a sustainable future for town centres that will benefit people and bring communities together."