Council progresses plans to develop affordable housing at Monifieth site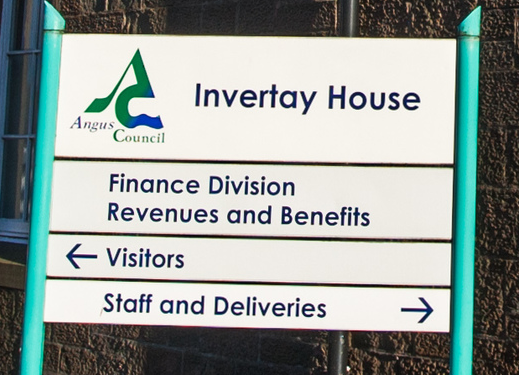 Angus Council is to take ownership of Invertay House and the surrounding grounds in Monifieth to develop new affordable homes.
Agreed by the communities committee earlier this year, the development is included in the Angus Strategic Housing Investment Plan, which is a five-year plan setting out the investment decisions for affordable housing in the area.
Invertay House is a prominent and much-loved building of historical significance to the residents of Monifieth. In 2015, it was deemed surplus to requirements by Angus Council with Community Asset Transfer, social housing or commercial sale identified as being the most suitable end use for the building.
The Housing Service aims to convert the main buildings into housing that will benefit the local community, keeping as many features of late Victorian era as possible that are worthwhile retaining. As we want to enhance these features and retain them in the new design where possible, we intend to carry out a soft strip-out and survey exercise of the main buildings prior to any planning application being finalised.
This will include removal of some of the incongruous low-quality extensions that have been added in the last 50 years. This will allow the true building form to stand out and enable us to develop a sympathetic conversion to residential.
Site set up for this soft strip-out phase is likely to be in December 2021.
Communities convenor Cllr Mark Salmond said: "The sympathetic regeneration of Invertay House will be an asset to the local community.
"This initiative is intended to provide some much-needed new council housing stock in Monifieth and will also explore whether low cost home ownership can be part of the mix of new housing."
As the project gets underway, engagement will take place with the wider community about the proposals, with a planning application being submitted in 2022, and construction works starting in the following 12 months.