Council tenants in Dundee opt for 1.5% housing rent increase
A report to Dundee City Council's policy and resources committee next week is to recommend a 1.5% rise to housing rents after council tenants who took part in the annual consultation backed the lowest increase of three options.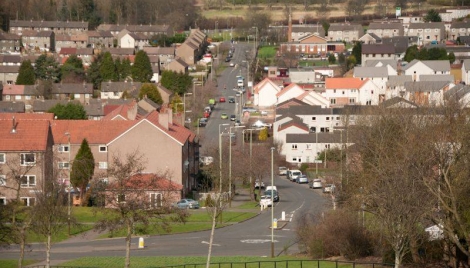 After eight weeks of consultation, 54% of the 2162 tenants who took part opted for a 1.5% rise, equal to an average increase of £1.17 per week.
If agreed by the council's policy and resources committee on Monday, the increase will come into effect from 5 April 2021.
Anne Rendall, convener of the council's neighbourhood services committee, said: "Despite the restrictions that coronavirus placed on our annual consultation exercise we still heard from almost 20% of the council's tenants.
"Even though we did things slightly differently to meet all of the regulations in place at the time we were still able to give our tenants useful information about the services their rent pays for and how rent levels may rise next year as a result changes to the cost of providing these services.
"In addition, we set out options where, in exchange for a higher rent increase, we would invest in areas like further energy efficiency improvements, which this year was even more important to our tenants than ever. In fact, 46% indicated they would be happy to pay more rent to support additional investment in it.
"The openness and transparency that creates informed decision-making is a hallmark of this city and means our tenants know how much the rent on a council house should go up by, and what they get for their money."
As well as maintaining current service levels, a 1.5% rent increase will provide resources to fund an annual environmental improvement programme of £530,000 and increase the Hardship Fund to £500,000 to help tenants with financial difficulties pay their rent.
It will also support the borrowing needed to fund house building, energy efficiency improvements and investment in existing council houses. The five-year plan allows for expenditure of more than £118m on these and other measures including reductions in fuel poverty.
Unlike previous years the consultation did not feature local community events, but information was provided on the council's website and social media platforms, as well as via leaflets, postcards delivered to tenants in multi-storeys and via council tradesmen who were in homes carrying out essential repairs and maintenance.
Registered Tenants Organisations (RTOs) were also consulted as part of the process with Dundee Federation of Tenants Association opting for the 1.5% increase based on their overriding concern about affordability balanced with the minimum increase possible to retain current service level standards.
Alan Ross, depute convener of the council's neighbourhood services committee, added: "With the effects of Coronavirus at the front of our minds, this year more than ever we were fully aware of the delicate balancing act needed when setting the rent levels.
"I believe that the proposed 1.5% increase strikes that balance."