Council to seek legal advice for appeal of Grade A listing of Aberdeen multi-storey buildings
Members of an Aberdeen City Council committee have agreed that officers should take steps to appeal a Grade A listed status for eight inner-city multi-storey buildings.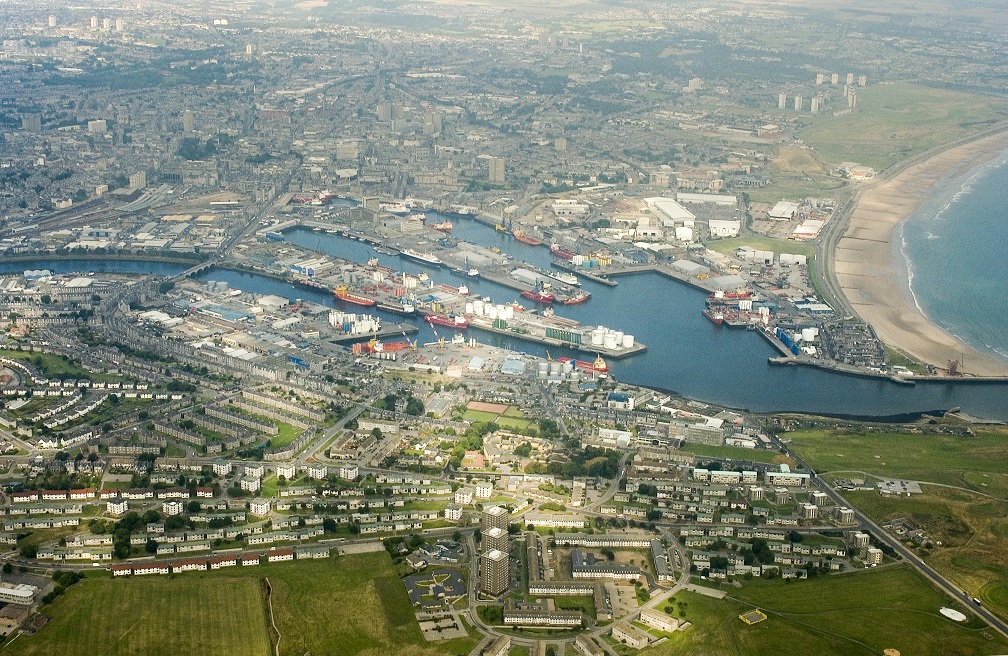 The council's city growth and resources committee was told that due to the listing by Historic Environmental Scotland, the resulting extra operating and repair costs will have to be borne by council tenants and private owners.
They multi storeys affected are Gilcomstoun Land, Porthill Court, Seamount Court, Virginia Court, Marischal Court, Thistle Court, Hutcheon Court, and Greig Court.
A briefing paper on the matter stated that an appeal for list removal could be made only on the grounds that the buildings in question are not of historical or architectural significance. Committee members agreed that the buildings are not of such significance and should not be listed.
The committee agreed to instruct the chief officer for governance to obtain counsel opinion for the possibility of a judicial review and consult with the council co-leaders on whether to proceed. The costs of an unsuccessful appeal would come from existing budgets.
A motion was also passed to write to local government and housing minister Kevin Stewart MSP seeking his support in lobbying Scottish Ministers to lobby against the Grade A listing of the buildings.
Committee convener Councillor Douglas Lumsden said: "It is unfair to private owners and the council as owners of most of the flats will have to bear the additional costs that a Grade A listing will cause.
"It is good the committee agreed unanimously council officers should investigate if there are grounds to appeal."
A report to committee said the council has a majority ownership interest in the eight multi storeys, which were all constructed as part of the city's post-WWII housing programme. They are all now approaching 50 years or older and whilst they have been subject to regular maintenance and upgrading, they will continue to have further investment requirements to maintain and improve these properties for tenants but also to meet regulatory requirements.
All of the listed properties are currently on the Housing Revenue Account and under the Housing (Scotland) Act 1987, any costs associated with the properties owned by the HRA require to be charged to the HRA - the council's General Fund is prohibited by law from incurring any associated costs.
While the HES listing acknowledges this, it does not take the economic or financial implications into account in deciding whether to list the property or properties. The financial impact of listing all eight of the multi storey buildings is uncertain, however it is likely to add financial cost to the Housing Revenue Account, as well as the private owners, that are beyond those currently factored into the 30-year HRA business plan.
Over the coming years, the report added, there will be ongoing requirements to invest and ideally upgrade and improve the properties and other multi-storey buildings within the city have seen the significant investment in recent years, predominantly through recladding, window improvement and in many cases the introduction of district heating schemes.
These works had not been progressed yet to city centre multi's for a number of reasons including building design makes recladding schemes difficult to progress, the building fire evacuation and other access measures over shared balconies etc make a traditional reclad option impossible, and a high level of ownership makes it more difficult to progress.
The report to committee said while HES have shown a willingness to discuss these issues, the listing could add greater challenge. The properties have a range of other challenges all of which may be similarly impacted by the decision to list them including ongoing fabric maintenance, repairs and improvements, poor thermal performance, poor heating and energy performance, failure to meet changing compliance requirements, layouts do not meet homes for varying need standards, and layouts to meet changing demographics/ wheelchair accessibility etc.
The report added the initial financial implication of the listing will be that the council's insurers will require to review the premium in relation to the properties and the impact of this is not known at this stage. It also said there will be additional costs in relation to any future upgrading and improvement works to the properties and this may require, along with any other consents, Listed Building Consent.