Councillors open first show homes at Bertha Park
A major milestone has been marked at Springfield Properties' new Bertha Park village as the doors to the development's show homes were opened with help from local councillors, Ian James and Anne Jarvis.
The private and affordable housing developer officially unveiled five-bedroom and four-bedroom show homes at the development in Perth this week, with a ribbon cutting ceremony and launch event.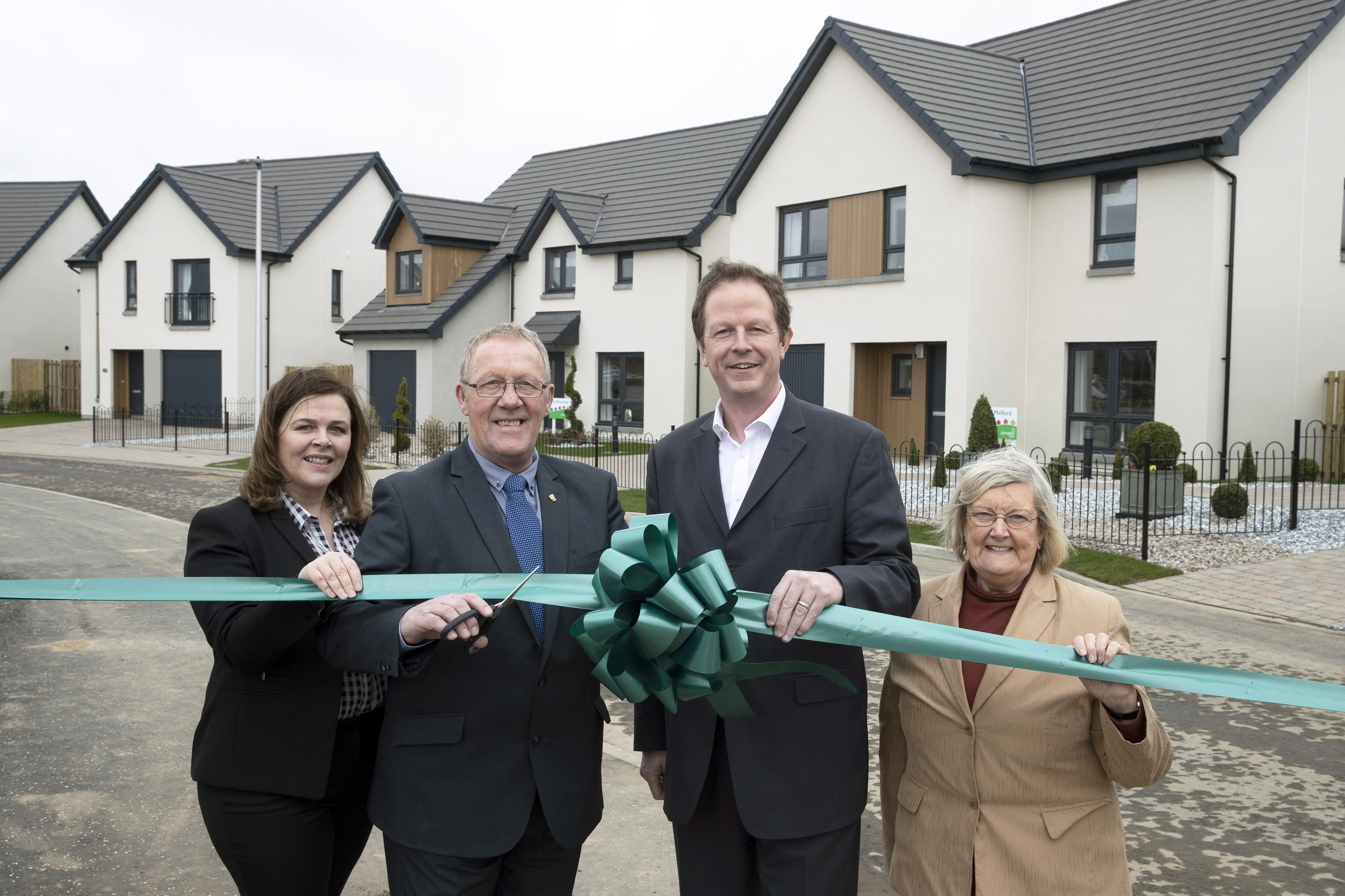 Construction is well under way and the opening of the show homes represents the next step towards delivering the landmark development, which has received recognition from the Scottish Government for its innovative approach to planning.
The extensive site includes one, two, three, four and five-bedroom homes; opportunities for businesses like shops, hairdressers, estate agents, cafes and restaurants; a medical centre and the first purpose-built school in Scotland in over 20 years. It'll boast everything required to create a thriving community.
Peter Matthews, managing director, Springfield Properties Central, said: "Bertha Park is a major project for Springfield. It's bringing new homes and jobs to Perth and creating business opportunities. It was a pleasure to welcome Councillor Ian and Anne to the development to assist in the unveiling of our show homes.
"The development has progressed so much in the last few months. The first Bertha Park residents have moved in, streets are formed, the play park will be opening in the coming months and now we have two great show homes to highlight the Springfield quality. It is quickly establishing a new community making Bertha Park a desirable place to live."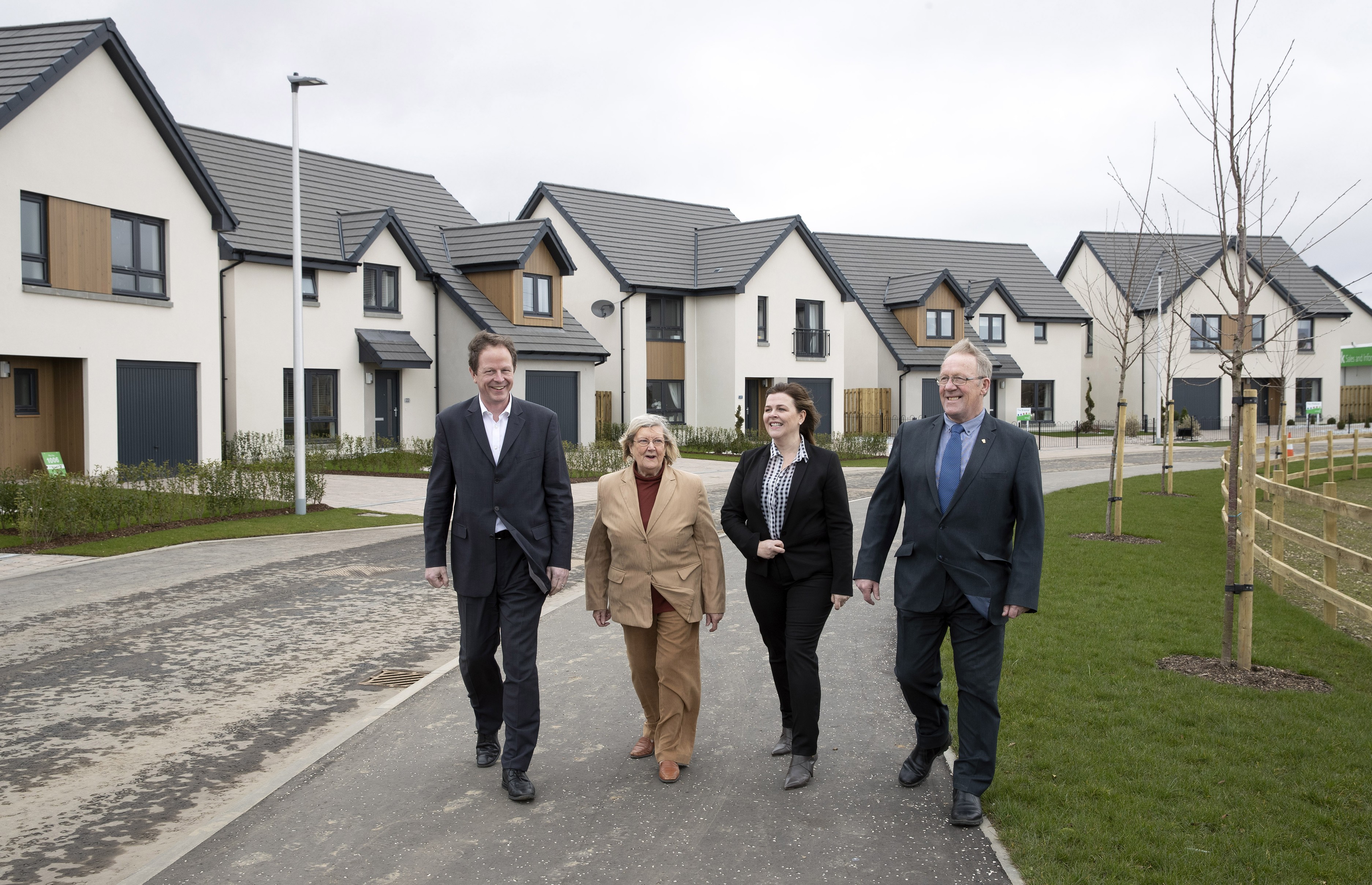 Councillor Ian James, who attended the event, recognised Springfield Properties' commitment to providing much-needed housing and supporting the local economy through job creation on the Bertha Park site.
He said: "I am delighted to be at the opening of Bertha Park's first show homes. The development is delivering jobs to the local community and providing extensive investment into the area.
"Along with this, Springfield Properties has recognised the demand for housing within the Perthshire area and is set to deliver a placemaking development, which will satisfy the need for additional housing while creating a community environment. Importantly, there is a commitment to the Scottish Government's affordable housing target within the development. I wish the future residents of the site many happy memories in their new homes."
Councillor Anne Jarvis added: "Bertha Park is a great development, which manages to retain the feel of the country. It will help satisfy the need for housing in the local area."
Springfield Properties is building a number of other villages throughout Scotland, including Durieshill in Stirling, Elgin South, Dykes of Gray in Dundee and Gavieside near Livingston.