Councils outline 'extreme disappointment' with local government budget settlement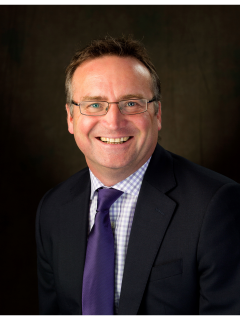 The chief executive of North Ayrshire Council Craig Hatton will write to the First Minister and the Depute First Minister to express the council's "extreme disappointment" with the budget settlement for local government.
A motion passed at a special meeting of North Ayrshire Council asks the chief executive to make a "robust" public response to the budget statement challenging, "in the strongest possible terms", the presentation of the £550 million additional funding for local government
Discussing the decision by the council, Craig Hatton said: "Council has instructed me to write to the First Minister and the Deputy First Minister rejecting the view that the local government settlement was fair and to highlight the massive real terms cut to the council's funding.
"There is no doubt we are facing unprecedented budget challenges due to factors that are largely beyond our control, including rapidly rising energy costs, inflation and the cost-of-living crisis. The budget settlement will impact vital local services, so that is why I have been asked by council to demand a fair settlement and to defend vital local services and jobs.
"We will undertake an assessment of the likely job losses within the council and local economies that would result from this budget settlement and offer a meeting between group leaders and local government trade unions to set out the council's assessment of the impacts of this budget settlement."
At a national level, Scotland's council leaders have written to the First Minister expressing their collective deep concern about the impacts of the financial settlement that the Scottish Government has proposed for local government as part of this year's Scottish Budget.
At a special meeting of COSLA (Convention of Scottish Local Authorities) on 16 December 2022, it was unanimously agreed that the budget settlement, as it stands, represents another real terms cut to councils' core funding, at a time when many are struggling with the impact of rocketing prices across fuel, food and other bills, and facing unprecedented levels of poverty, in an era where Local Government continues to provide the targeted and ongoing support deemed so vital to those most in need.
According to COSLA, council leaders feel that this budget settlement will have a detrimental impact on vital local services, on their ability to focus the necessary resources and supports to communities and on those who are already impacted by this cost-of-living crisis.
Leaders added that significantly, it will lead to the loss of jobs, both within local authorities and within the local companies who supply goods and services to councils and are reliant on their contracts to employ local people.
In the letter, leaders did acknowledge the impact of inflation, the UK Government's mini-budget and global economic factors that are continuing to weigh heavily on the Scottish Government's budgets and spending plans.
Given the pressures facing councils, leaders are keen this year to meet with ministers so they can hear concerns first-hand, look at possible solutions and to work collaboratively with the government to enable local government to continue to deliver vital services to communities.
Talking about the COSLA response to the Scottish Government, Craig Hatton said: "North Ayrshire Council fully supports COSLA's response to government and we echo COSLA's call for a better budget settlement in order to defend local services.
"Locally, we are currently facing a funding gap of £10.2m, while our financial outlook also indicates the council has an anticipated budget gap of £34m over the next three years. Our council will have had to make difficult decisions and make significant savings in order to set a balanced budget.
"As a council, we have agreed that once the 2023/24 budget has been set, council will work collaboratively to try to mitigate any negative impacts."
The final element of the motion will see North Ayrshire Council, as part of the budget setting process, provide impact assessments on proposals brought forward, to ensure that elected members are aware of the impacts of any possible decisions.