Court of Session finds Edinburgh's short-term let licensing policy to be unlawful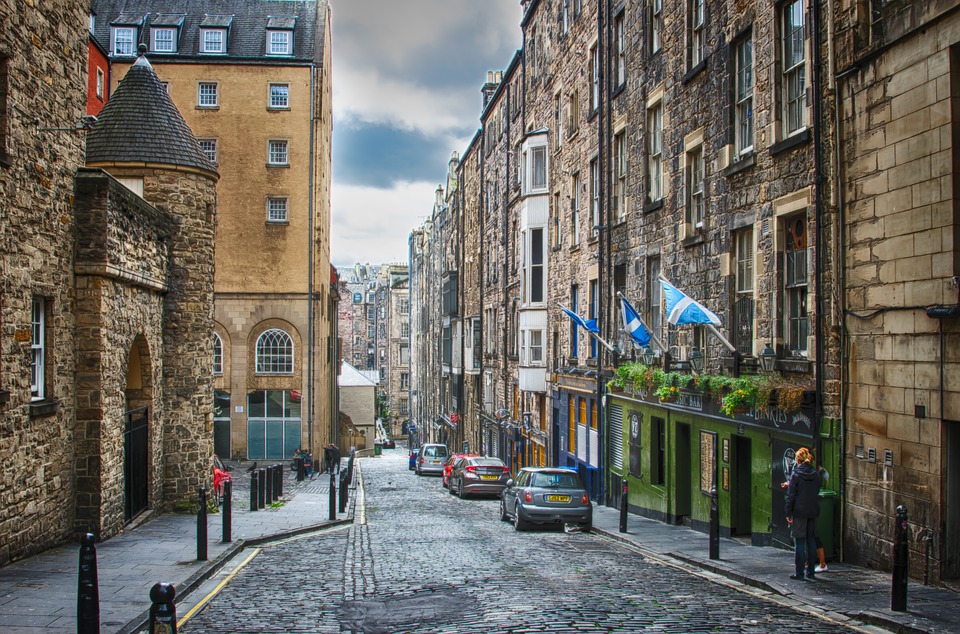 The City of Edinburgh Council's licensing scheme for short-term lets operators has been deemed unlawful at the Court of Session.
A group of four accommodation providers lodged a Judicial Review against the policy last month after a crowdfunding campaign raised more than £300,000.
Rolled out in response to concerns about the impact of a rise in properties being used as short-term lets (STLs), particularly in the city centre, the scheme requires hosts to apply for a licence by October. Those who list entire properties on Airbnb and similar sites also need to seek planning permission from the council, or just a 'certificate of lawfulness' if used as an STL for more than ten years.
The case centred around petitioners' opposition to a presumption against allowing entire flats within the city's tenements to be used as holiday lets.
The policy states that "secondary letting in tenement or shared main door accommodation is considered as unsuitable" and the burden would be on the applicant to demonstrate why they should be exempt from the rule.
The challenge was successful with Lord Braid finding that the council's policy is unlawful at common law, in respect of the rebuttable presumption, the lack of provision for temporary licences and the requirement to supply floor coverings. The court also found that the policy breaches The Provision of Services Regulations 2009 regulations.
Rosie Walker, partner and head of litigation at Gilson Gray, who represented the short-term let operators who brought the action, said: "The court found that the City of Edinburgh Council's short-term let licensing policy was unlawful at common law and in breach of The Provision of Services Regulations 2009 for a number of different reasons. Most strikingly they found that it was not for the council, as licencing authority, to decide that a licence should not be granted just because a property is in a tenement.
"Our clients took the brave decision to bring this action against the local authority to protect their businesses and, more widely, to protect an industry that is very important to the Edinburgh economy.
"Short-term accommodation providers create a significant number of jobs in the city and deliver flexible accommodation that hotels and other operators simply cannot – particularly during important events like the Edinburgh Festival. The campaign was the largest crowdfunded legal case in Scottish history, underlining the strength of support for our clients. It comes on the back of years of engagement by the Industry with the Scottish Government and the local authority to try to put in place a workable regulatory framework."
The Association of Scotland's Self-Caterers (ASSC) has hailed the decision which it believes has wider implications for the Scottish Government's short-term let licensing regulations.
The ASSC has long maintained that the council's policy amounted to a de-facto ban on short-term lets in Edinburgh and would damage a key component part of the city's economy for no discernible benefit.
Fiona Campbell, CEO of the Association of Scotland's Self-Caterers, said: "We are pleased this decision from the Court of Session confirms that City of Edinburgh Council's short-term let licensing policy was unlawful in respect of the rebuttal presumption and contravenes Provision of Services Regulations.
"The fact this was the biggest Crowdfunder in Scottish legal history demonstrates the strength of feeling that the council's licensing plans were an existential threat to the livelihoods of operators. We pay tribute to the determination and courage of the four petitioners, and are extremely thankful to all those who donated and the superb legal team. This was a team effort and they can be incredibly proud of what they achieved.
"The impact of this will not be confined to the capital as the decision has ramifications for licensing schemes across Scotland. The Scottish Government need to go back to the drawing board on short-term let regulation and engage constructively with industry to provide a regulatory framework that works for all stakeholders. The time to act is now and the ASSC has pragmatic, fair and proportionate policy solutions which can assist."
Andy Fenner, CEO of the Short Term Accommodation Association (STAA), added: "This decision is further proof that local and national governments across the UK are rushing blindly into plans to regulate the short term rental industry, risking unintended consequences that will seriously damage local economies and the hundreds of thousands of people who rely on the short term rental industry for their livelihoods.
"We've said all along that a registration scheme should be the first step, so that policy decisions can be based on fact not fiction. Introducing a registration scheme first is the only way to understand the breadth and depth of the holiday let market, and the wider economic contribution it makes. The short term rental industry contributed £27.7bn to the UK economy in 2021. In some areas that rely heavily on tourism, these restrictions could have a severe impact.
"The knock-on effects of rule changes that have already been introduced in Scotland and Wales are yet to become clear. The short-term rental industry is an easy target when it comes to the housing crisis but the focus should be elsewhere. Housebuilding has slumped, targets have been abandoned and the nation is littered with empty homes and second homes that never attract a penny of tourism spending."
Tenants' union Living Rent said the decision "flies completely in the face of democracy and the will of the people".
Eilidh Keay, chair of the Short-Term Let campaign at Living Rent, added: "This decision demonstrates how a small group of people can use their money and power to weaponise the legal system to their advantage and in doing so hold an entire city and its housing to ransom. Edinburgh needs homes, not holiday lets. In coming down in support of short-term let operators, this decision seems to have forgotten that Edinburgh is in the midst of a housing crisis. It is disgusting that the profit of short-term let operators should be put before the needs of tenants, residents and communities for homes.
"An overwhelming majority of people in this city support tighter restrictions on STLs. During Edinburgh council consultations, 89% of respondents supported and were in favour of strong planning guidance to both regulate and reduce STLs. This city is in desperate need for proper Short Term Let regulation, that not only dictates how they are run, but also whether they should be operated in the first place. Every flat turned into an STL is one less home for a resident in Edinburgh and this delay to STL regulations is a delay to tackling the housing crisis in this city."
The City of Edinburgh Council said it was pleased to have defended large parts of its policy.
Council leader Cammy Day said: "While I'm obviously disappointed that the court didn't find in favour of our policy on secondary lets, I make absolutely no apology for seeking to protect our residents.
"It's no secret that we face unique housing pressures here in Edinburgh, with a small but densely populated city centre and fast growing population, and it's crucial for us to strike the right balance between promoting our visitor economy while looking after the people that live here all year round.
"Our residents have told us that, in many cases, STLs are hollowing out their communities, reducing housing supply and increasing housing costs. We can't forget that many have endured years of disturbance and anti-social behaviour and we will continue to work hard to get this right.
"The court acknowledged our intention to find a solution to this and agreed that it was legitimate to use both planning and licensing policy. We welcome the clarity provided and will now consider our next steps in more detail.
"We remain committed to ensuring the whole city benefits from our thriving visitor economy but it has to be managed and it has to be sustainable – and I continue to believe that fair and effective STL controls would be an important step in the right direction."