Crisis launches election manifesto to urge parties to prioritise ending homelessness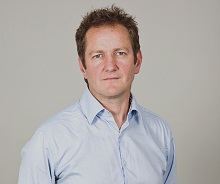 Homelessness charity Crisis is urging parties across Scotland to make preventing and ending homelessness, including rough sleeping, a national priority ahead of the election.
Launching a new Manifesto for Ending Homelessness in Scotland, the charity is calling on every party to make ending homelessness a national priority and ensure that the next government does more to tackle the causes and consequences of homelessness.
With around 8% of the Scottish population, or 1 in 12 people, having experienced homelessness, there is a clear need to act earlier and offer people support before they lose their homes.
Ahead of the Scottish Parliament election, Crisis is urging Scotland's political parties to commit to bring forward legislation early in the next parliament which strengths the law around homelessness prevention.
The homelessness charity is calling on all parties to commit to a long-term strategy for the supply of homes for social rent, targeted in areas where they are most needed. It is also calling for those experiencing or at risk of homelessness to have more options, by improving access to affordable and suitable homes in the private rented sector.
Jon Sparkes, chief executive of Crisis, said: "Scotland has some of the strongest protections in the world for people who have lost their home, but far too many people are still being forced to experience the trauma of homelessness. It doesn't have to be this way.
"We know that the best way to end homelessness is by preventing people from losing their homes in the first place, and ensuring they get the help and support they need before they reach crisis point.
"Scotland has made huge progress in reducing the numbers of people sleeping rough over the last year. But we must not lose momentum - by improving our focus on prevention, Scotland can and will become a world leader in ending homelessness."