Crisis launches new digital homelessness prevention map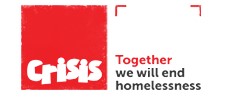 A new digital map aimed at boosting awareness of projects helping to prevent homelessness in Scotland and beyond has been launched by the charity Crisis.
The interactive map, covering projects around the UK, allows service providers and policy-makers to search for and explore work being done across the country to prevent people from losing their home.
It comes after Crisis launched a report, '75 Ways to Prevent Homelessness', cataloguing the most effective work in Scotland and beyond to help people stay in their homes.
The digital map has been launched ahead of the introduction of new measures from the Scottish Government, expected to be brought forward as part of the Housing Bill in autumn, aimed at strengthening homelessness prevention in Scotland.
Crisis strongly supports the plans, which would support people to get help earlier – up to six months before they are at risk of homelessness – alongside new legal duties, requiring public services to ask about someone's housing situation, then act to offer help if required.
But with the proposals yet to be implemented, the map covers projects which show how effective prevention can work in practice, to inform the upcoming changes.
It also aims to widen awareness of how prevention could be improved before the measures, expected in the Housing Bill, are introduced.
Sarah Walters, head of best practice at Crisis, said: "We also know that many projects which are making a big impact in helping to prevent homelessness may not see their work in this way, because they are working in sectors not usually directly connected with homelessness such as health, finance and education.
"But we know that the work done by these projects, and many others, is vital to helping to prevent homelessness, and by raising awareness of their work we can help others learn from their success. We hope this new digital map contributes to our shared efforts to prevent and ultimately end homelessness in Scotland."