Cruden Building and Link give early Christmas present to men's mental health charity
A Paisley charity that aims to tackle mental health issues and offers learning and skill sharing received an early Christmas present of a brand new base to call home thanks to Cruden Building.
The generous contractor, in partnership with Link Housing Association, responded to a cry for help from St Mirren Community Trust.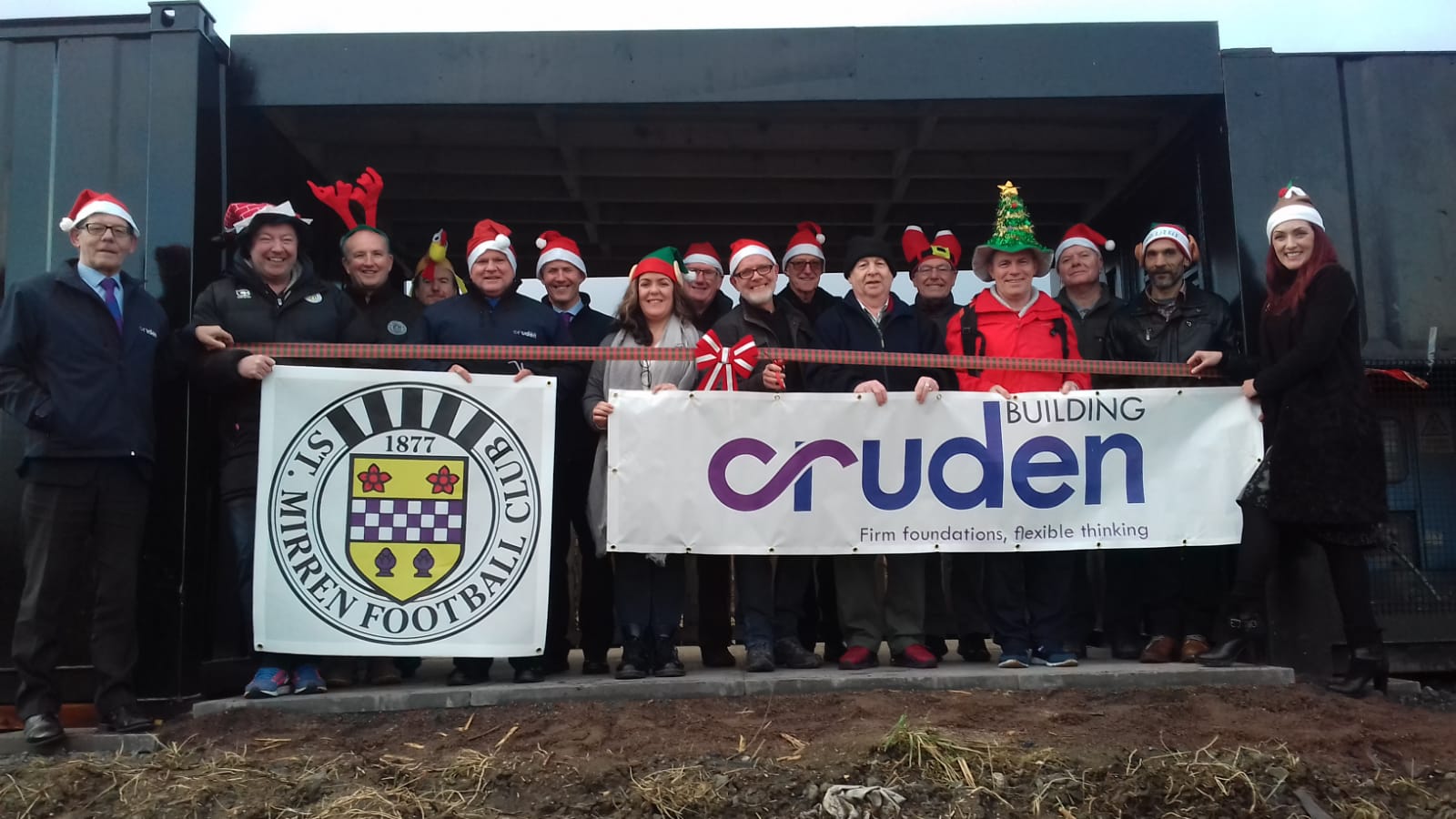 The Paisley Men's Shed group, which meets at the Star Project, needed a new site and St Mirren Community Trust worked with them to help facilitate the move.
Cruden Building is currently building 26 new affordable homes nearby at Abbey Quarter, on behalf of Link Housing Association.
When it was contacted by St Mirren Community Trust to see if they could lend a hand, Cruden Building surprised the charity by providing and installing a welfare container free of charge. The team also laid the foundations and paving and supplied the self-contained unit with its own generator power supply.
Allan Callaghan, managing director of Cruden Building, said: "As with all of the projects that we carry out, it's important that we give back to the local community – not just through providing local jobs for local people but also in leaving a lasting legacy on the local area. In this case it was our privilege to help this important project and see first-hand the real difference it's made to the lives of this inspiring group of men."
Gayle Brannigan from St Mirren Community Trust helped facilitate the move. She said: "When I found out from the Star Project that the men needed a new home, we provided an area near the stadium for the project to use and I offered to try and source the welfare container for them.
"It was beyond all of our wildest dreams that the team from Cruden, together with Link Housing would immediately respond to our cry for help and donate a substantial amount of time, resources and labour. They really have given the men the best Christmas present they could have. The new sheds are the perfect place for the men to meet and already they are making new friends and planning days out together."
Peter Rae, Link Housing Association's community investment manager, added: "Link is delighted to have partnered with Cruden to deliver this innovative and community-focused initiative. The Men's Shed facility will provide a number of benefits for both the men who use the space and the wider community.
"Link's work on this project compliments our wider community investment strategy and the community-focused activities we undertake across our areas of operation."