Cube tenants vote to join forces with GHA and Loretto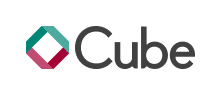 Cube Housing Association tenants have voted overwhelmingly to join up with Wheatley sister organisations GHA and Loretto.
No fewer than 85.5% of Cube tenants in Glasgow, who took part in the independent ballot, voted in favour of joining forces with Scotland's largest Social Registered Landlord.
A total of 92.6% of Cube tenants outwith the city voted to transfer their tenancies to Loretto Housing. The turnout was 42.9% and 36.7% respectively.
The ballot results pave the way for ambitious plans to keep rents even more affordable, increase investment in existing homes, build hundreds of new homes and create thousands of jobs, apprenticeships and training opportunities.
All three housing associations are part of Wheatley Group, Benefits of the plans for tenants include:
A three-year rent guarantee, with no annual increase above 1% for all existing Cube tenants and over 3300 GHA tenants currently paying higher rents.
Over £32 million to improve Cube homes in Glasgow and the west of Scotland over the next five years.
A rent guarantee for all GHA, Cube and Loretto tenants of no increase above 2.9% for five years.
And 600 additional new homes for GHA and Cube tenants (taking the total from 1500 to 2100) and over 300 for Cube and Loretto tenants (increasing the total from 170 to 500).
The ambitious plans that will now be taken forward include an opportunity to kick start the regeneration of Wyndford and Cranhill in Glasgow and the creation of 2800 new jobs, apprenticeships and training opportunities across the west of Scotland as a result of the combined investment plans.
Peter Kelly, Cube chair, said: "Thank you to every Cube tenant who took part in the ballot. This overwhelming vote in favour of joining forces with GHA and Loretto means we'll be able do so much more for our tenants and communities.
"We can now go forward to keep rents even more affordable, access additional investment to improve existing homes and build new ones and create even more employment and training opportunities for Cube tenants and their families.
"We'll be able also to give tenants an even stronger voice by strengthening tenant representation on the respective boards."
GHA tenant chair Bernadette Hewitt said she was delighted by both the number of tenants who had voted in favour of the plans and the "very respectable" turnout, which was considerably higher than those typically recorded in parliamentary and local authority elections.
She added: "Tenants have made their voices heard and we look forward to providing a warm GHA welcome to everyone from Cube who lives within our great city."
Douglas Robin, chair of Loretto Housing, added: "We look forward to working with Cube tenants across the west of Scotland to continue to improve services and make homes and lives better for people in our communities."
The formal transfer of tenancies from Cube to GHA and Loretto Housing is expected to take place over the summer. The tenant ballot, organised by Civica Election Services, ran from January 7 until February 5. Tenants voted by post, online, telephone and text.