Cunninghame completes 28 affordable homes in Stevenston
Cunninghame Housing Association marked the completion of its new build housing development at Ardoch Court in Stevenston last month by asking Councillor Jimmy Miller to carry out the official closing ceremony which included the planting of a tree within the development.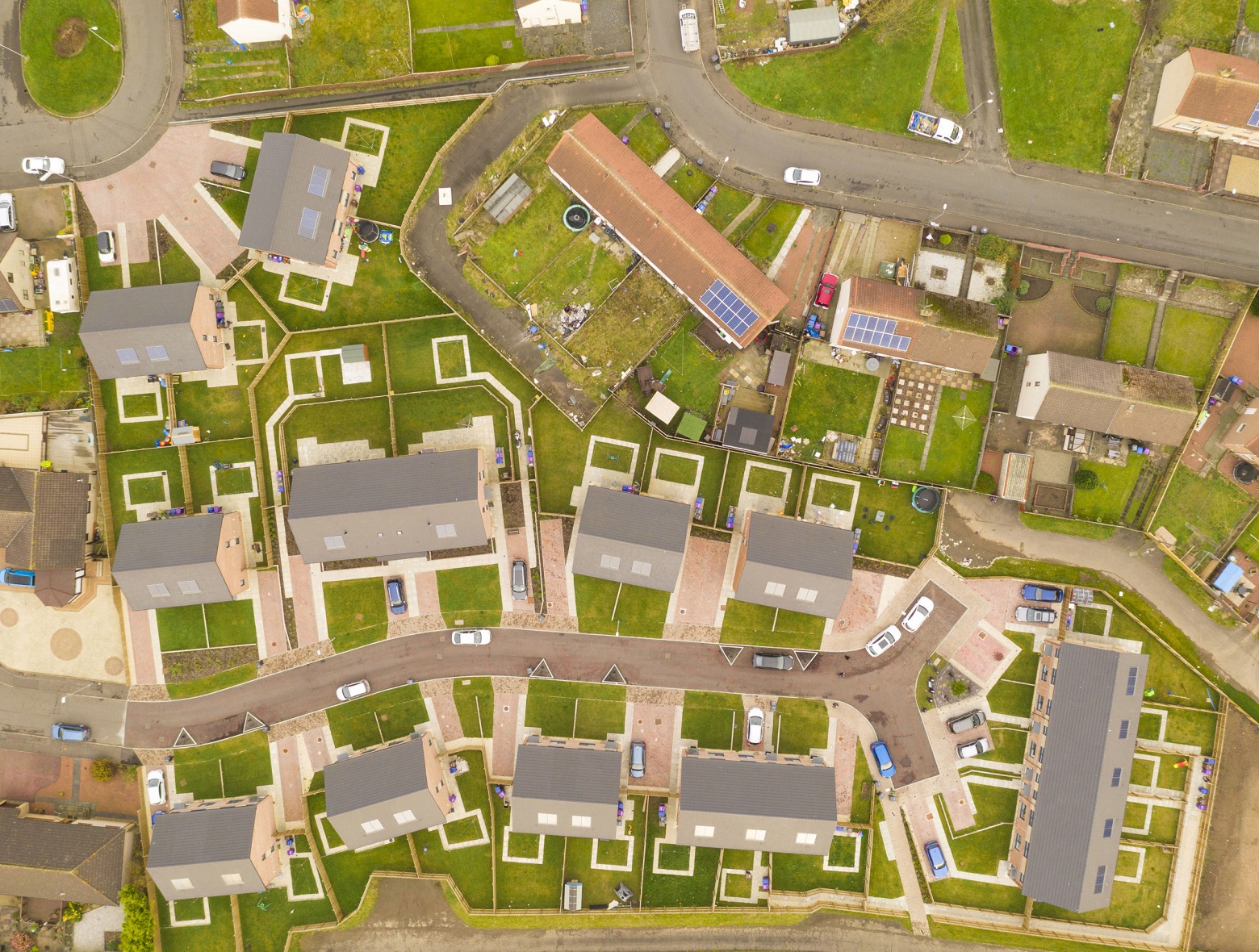 Councillor Miller had carried out the official opening ceremony to mark the commencement of the project in March 2019.
The site has delivered a total of 28 new houses and flatted accommodation for affordable rent. It comprises of a mixture of two and three-bedroom, general needs houses and four amenity cottage flats with the ground floor properties designed specifically for those with wheelchair needs.
This £3.8 million development was delivered in partnership with North Ayrshire Council and the Scottish Government with £2.2m of Scottish Government Grant being made available to support the delivery of the project.
The contractor was local firm McLaughlin Construction.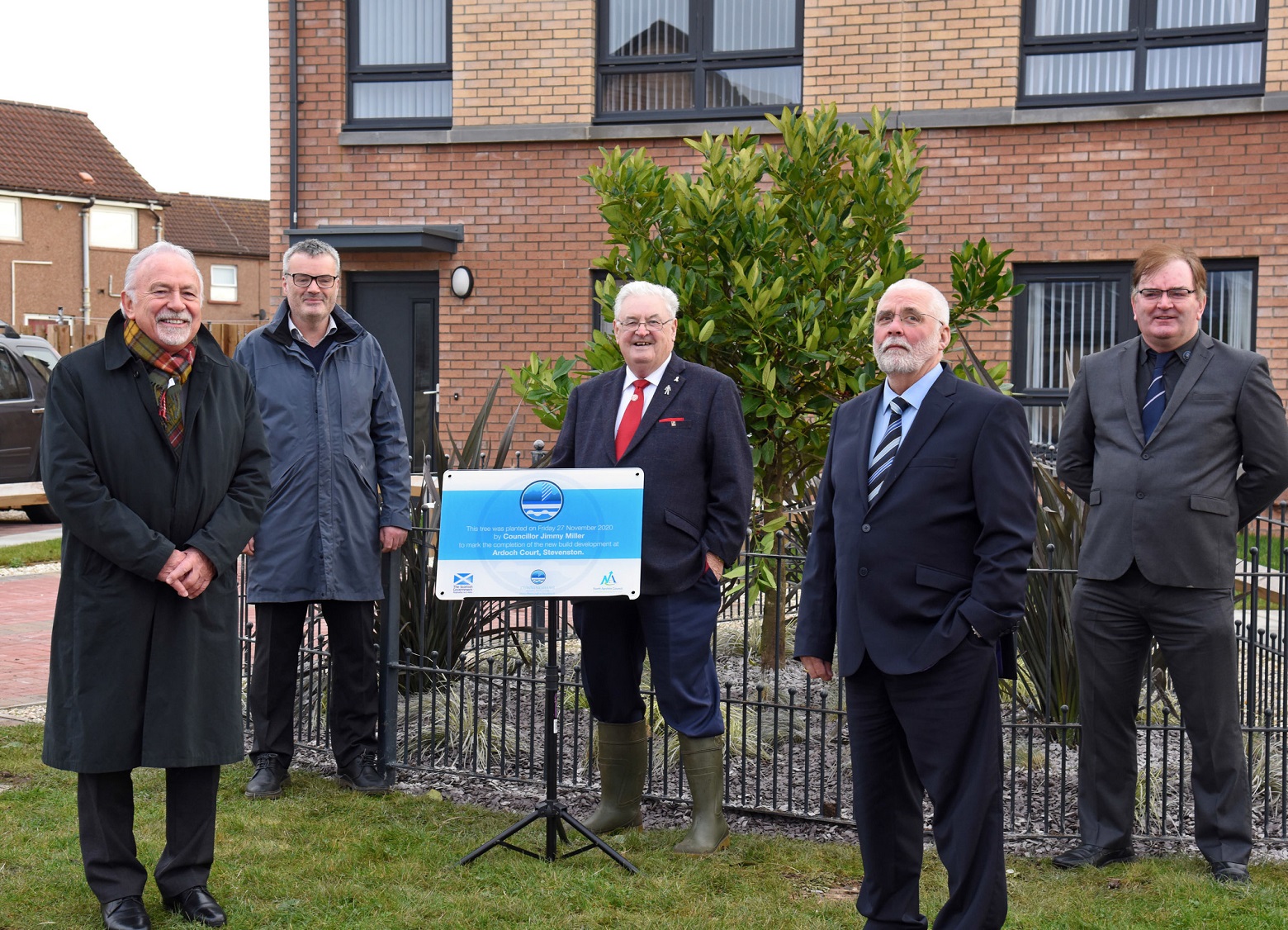 Frank Sweeney, chief executive at Cunninghame Housing Association, said: "Our strategic partnership with North Ayrshire Council and the Scottish Government continues to deliver quality houses for applicants on the North Ayrshire Common Housing Register. The new homes at Ardoch Court are a prime example of what partnership working and funding can achieve."
Councillor Jimmy Miller added: "Ardoch Court is another high-quality housing development delivered by Cunninghame Housing Association. Given this continuing 30-year long-standing relationship between North Ayrshire Council and Cunninghame Housing Association, I would hope that Cunninghame Housing Association will continue to provide high quality rented accommodation on the vacant site at Garven Road, (old Ardeer Primary School site) within my Ward."