Cunninghame's 'inspiring' tenant scrutiny group recognised at TIS awards
Cunninghame Housing Association's tenant scrutiny group has been named The Most Inspiring Scrutiny Group at this year's TIS National Excellence Awards.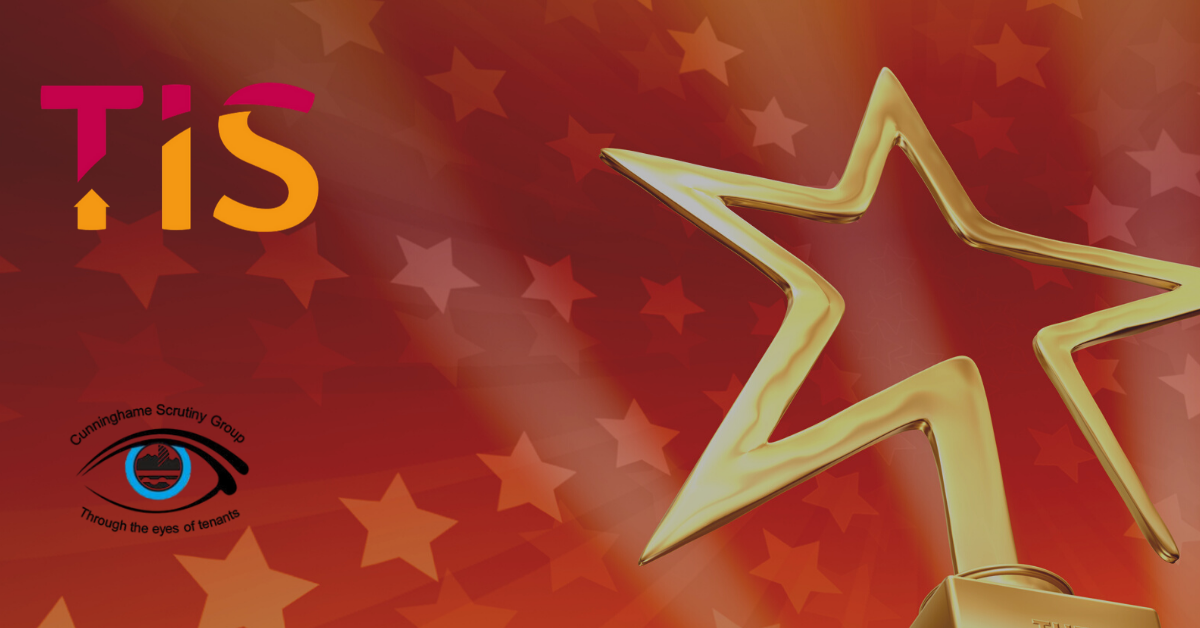 The group consists of 12 tenants and other service users.
CHA was also delighted to have presented and sponsored the Excellence in Digital Innovation Award.
Held virtually on November 19 with over 100 people in attendance, the TIS National Excellence Awards recognise and celebrate housing organisations, staff, volunteers, residents and community groups who are truly making a difference within the Scottish housing sector. Eight categories honour excellence in everything from, partnership working and scrutiny practice, to digital innovation, and community regeneration.
TIS chief executive, Ilene Campbell, said: "Each year applications get better and better and this year was no different. The exceptional quality of entries really shined through and this strength highlights the fantastic developments that organisations are taking to lead the way."
Frank Sweeney, CHA's group chief executive, added: "Many congratulations to the Cunninghame Scrutiny Group on winning the award for Most Inspiring Scrutiny Group at the virtual TIS awards. Winning an award of this standing within the sector is an absolutely brilliant achievement and reflects the hard work and effort put in by each member of the group.
"The scrutiny group has helped to improve service delivery within CHA and I have no doubt will continue to di this into the future. Many congratulations, very much deserved."
For the full list of TIS award winners click here.