Cyrenians receives festive boost from Taylor Wimpey East Scotland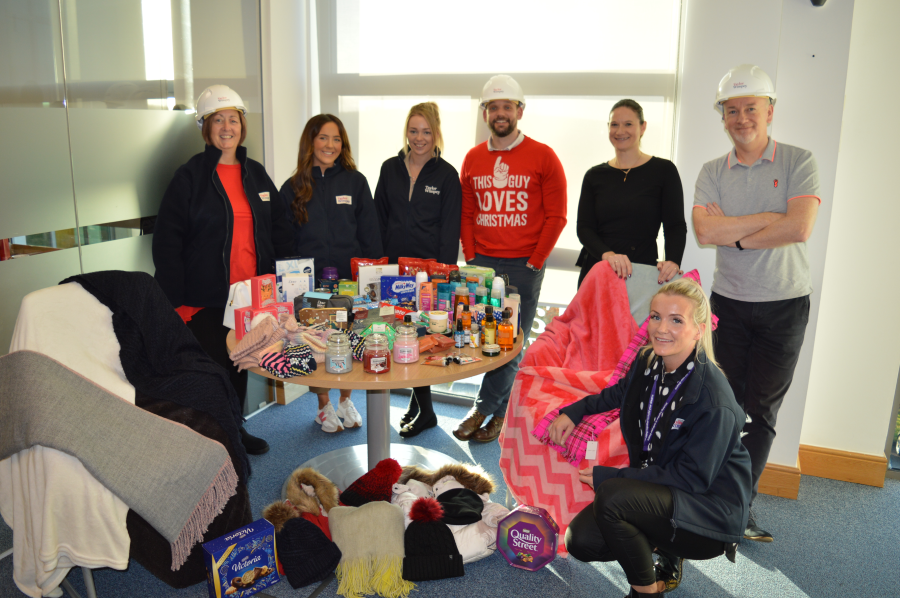 As part of its ongoing commitment to working in partnership with local communities and its 12-month programme of support to Cyrenians, staff at Taylor Wimpey East Scotland have responded to this year's Cyrenian's Christmas Appeal with personal donations of a variety of much needed items to help a number of the charity's projects.
Organised by staff themselves, the team from Taylor Wimpey East Scotland wanted to show their commitment to the incredible work the Cyrenians project teams do with gifts in kind for their projects.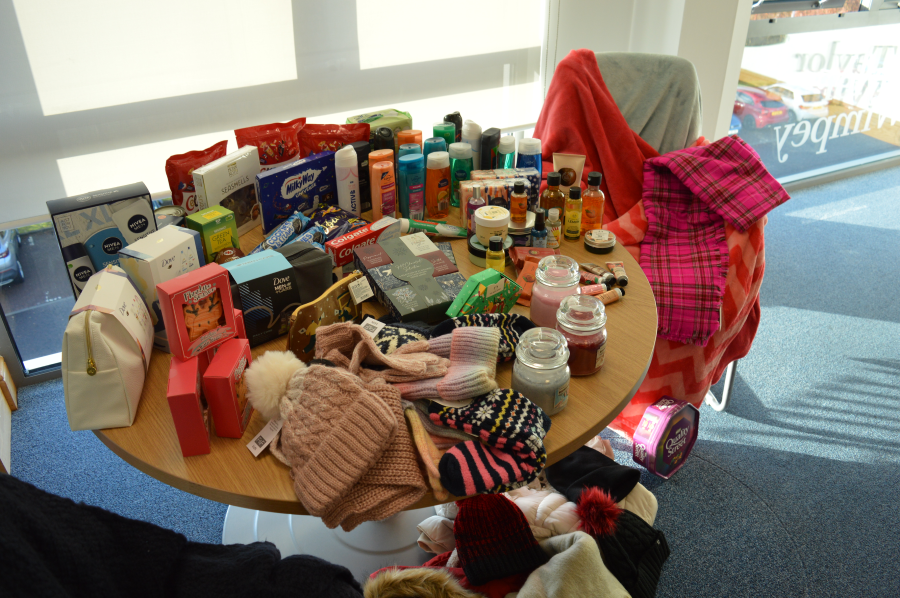 With items for keeping warm such as hats, gloves, scarfs and warm socks to making Christmas special with chocolates, sweets and small gifts to everyday essentials such as toiletries and bedding –Taylor Wimpey's staff have risen to the challenge and they hope their donations will make a little difference to those who receive these gifts in kind.
Building community through food and tackling food poverty is a large part of Cyrenians' work. With over 50 projects tackling the causes and consequences of homelessness - from outreach and mediation services to residential communities and community gardens – Cyrenians supports people towards more positive and stable futures, preventing homelessness.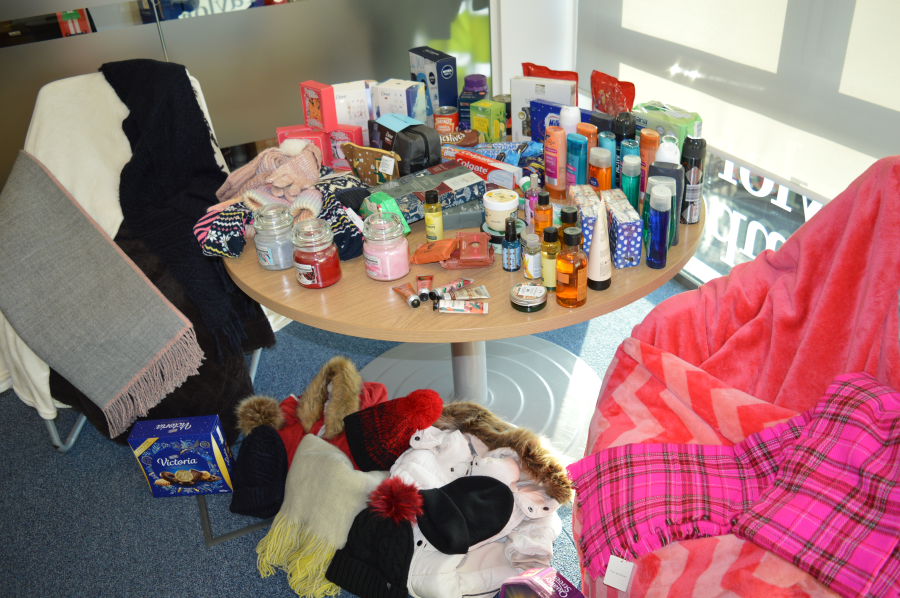 Commenting on the support it has received from Taylor Wimpey East Scotland, Sophie Bell, fundraising manager for Cyrenians, said: "As part of our Home for Christmas appeal, our friends at Taylor Wimpey are kindly donating priority items that will make a real difference for those who need it most this winter. Times are tough for everyone right now, which is why support like this is more valuable than ever. These gifts will ensure that more people can have what they truly need to have a Home for Christmas, and year-round."
Samantha Thirlwall, who organised the collections for Taylor Wimpey East Scotland, added: "We are proud of our staff who have taken this opportunity to continue and strengthen our support of Cyrenians. We hope our donations towards this year's Christmas Appeal will go a little way to help those who need the support of Cyrenians and their network of projects.
"The work we do is a lot more than just building high-quality homes. Being able to work with local organisations that surround our developments means a great deal to us and it's great to know that we are helping to make a difference to the lives of people in local communities."