Cyrenians signs learning partnership deal with Open University
The Open University and Cyrenians are combining their strengths in a partnership which will support 10 Cyrenians community residents with access to Open University learning.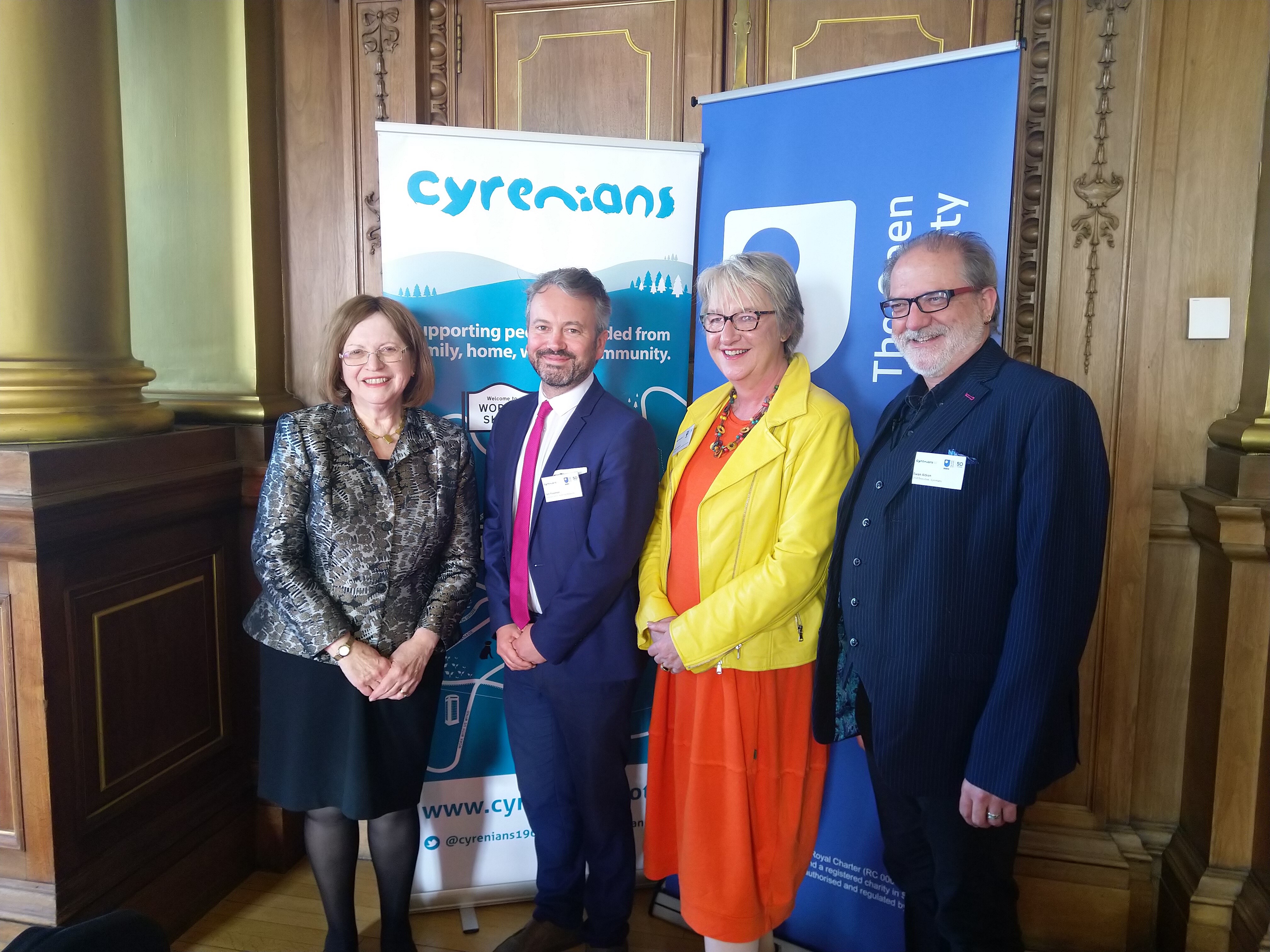 The East-of-Scotland-based homelessness charity has been supporting people and communities for over 50 years, developing sustainable solutions to the causes and consequences of homelessness.
Since opening its first community in 1968, the Cyrenians Residential Communities have been offering safe and secure living environments for people at risk or with experience of homelessness, supporting them on their journey from a tough reality towards a better future.
Susan Stewart, director of The Open University in Scotland, said: "This anniversary marks fifty years of opening doors to higher education for people from all backgrounds and from all over Scotland. We are a university for all, all of the time – not some, some of the time. We really value our partnership with Cyrenians and I'm so pleased that we can work together to help their residents reach their potential."
With a programme of community activities, and responsibilities for budgeting and meals, community members learn and develop together during their time with Cyrenians. Through shared living, individuals develop the confidence and crucial life skills necessary to live a more settled and independent lifestyle.
Ewan Aitken, CEO of Cyrenians, said: "We are delighted to be working in partnership with the Open University, an organisation with which we share not just an anniversary, but also a values-led way of working which encourages and supports people to reach their full potential. The Open University removes many of the traditional barriers to academic study which makes this a very inclusive way for members of our communities to access opportunities, along with a renewed sense of self-belief, which previously might have felt inaccessible.
"As such we are delighted to extend our partnership with the Open University and are committed to offering support for 10 individuals to complete a course up to degree level."