Dandara gets into giving spirit at Social Bite's 'Festival of Kindness'
Housebuilder Dandara East Scotland has donated £1,000 towards Social Bite's 'Festival of Kindness' campaign.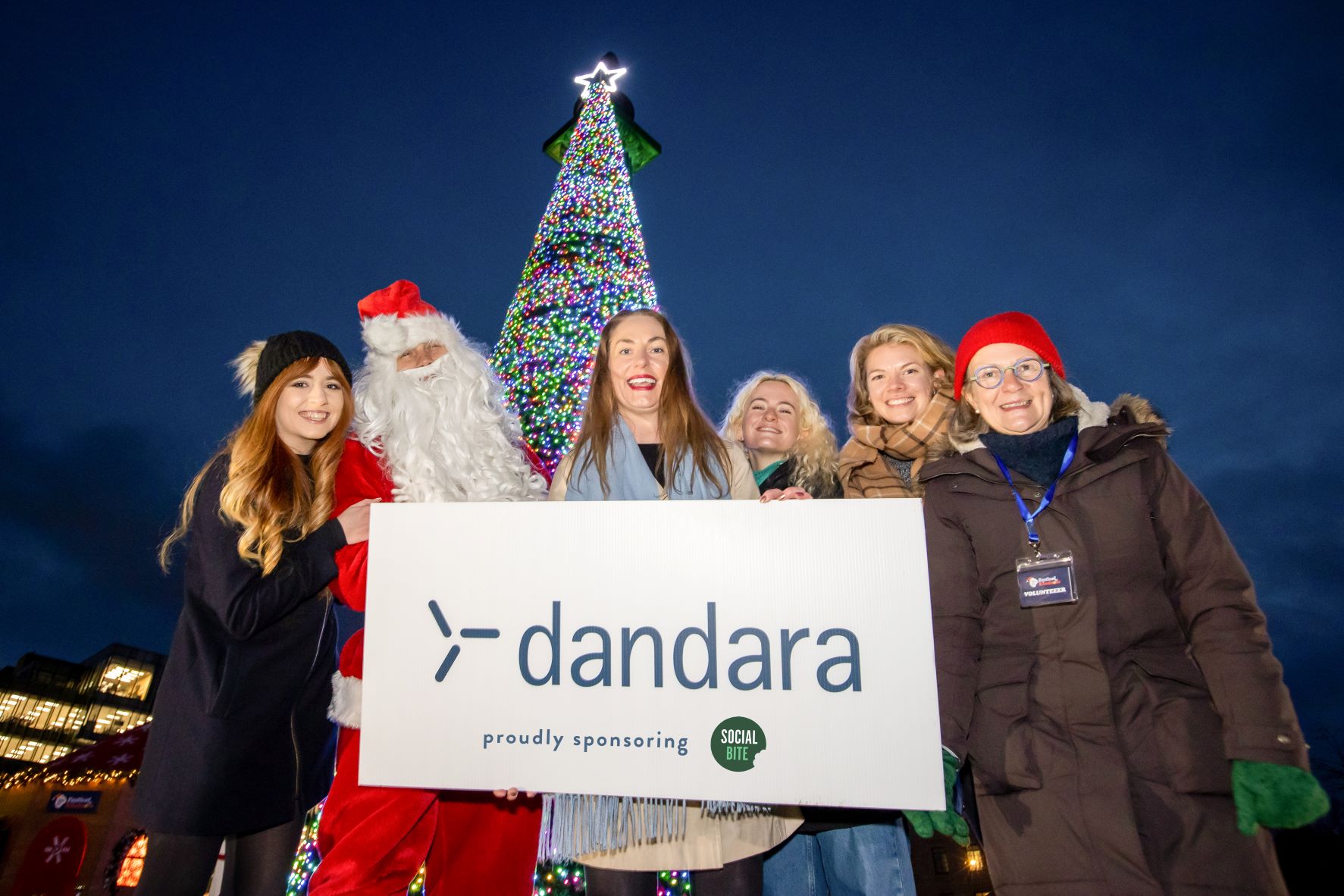 The Edinburgh-based homeless charity aims to provide 300,000 meals, gifts, and essential items to those in need throughout Scotland and the UK.
The donation towards the Festival of Kindness will provide people experiencing homelessness with hot meals on Christmas day, along with a bed and support from trained professionals. The housebuilder attended Social Bite's Tree of Kindness, a 32ft Christmas tree located in St Andrew's Square, to donate towards essential items.
Natasha Clarke, corporate partnerships manager at Social Bite, said: "On behalf of everyone at Social Bite and all the people this kind donation will support, we want to say a huge thank you to Dandara. Individuals and families who are homeless and living in food poverty need our help more than ever before, and this contribution will provide much-needed food, essential items, and shelter this winter. Thank you to Dandara for supporting our Festival of Kindness."
Lisa Archibald, head of sales at Dandara East Scotland, added: "Supporting those experiencing homelessness is hugely important to us, particularly at this time of year when it's so cold and there are many families in vulnerable situations. We couldn't be prouder to support the brilliant campaign that Social Bite is leading through its Festival of Kindness. It's really heart-warming to see the local community come together and help those who need it most. We want to encourage everyone to give what they can."