Dandara Living to consult on addition of student flats to Anderston Quay proposal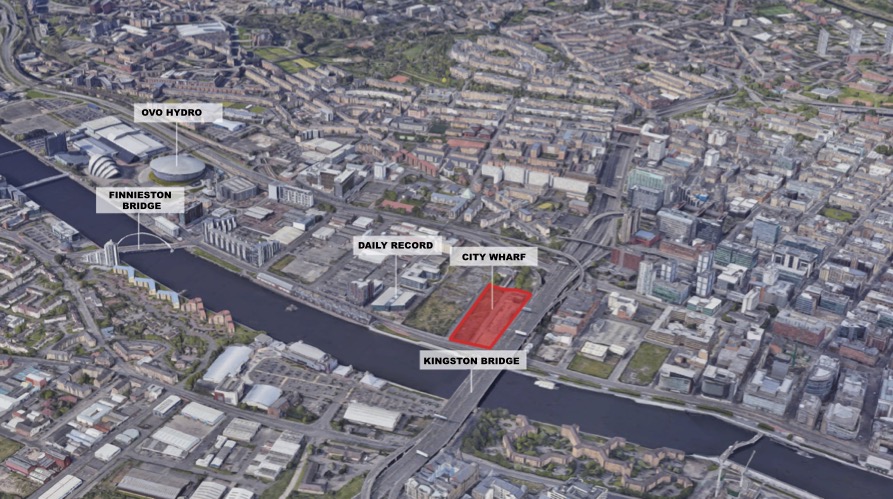 Build to rent developer Dandara Living is to commence public consultation in advance of submitting a fresh planning application for its proposed City Wharf development at Anderston Quay in Glasgow.
Located on a derelict site overlooking the Kingston Bridge, the new application will feature an alteration to the original proposal of energy efficient apartments to include student accommodation.
The proposed development, designed by Manson architects, will feature nearly 500 one, two and three-bedroom homes for rent and 490 student apartments. Associated amenities, located on the ground and first floors, will include a cycle hub, large open plan gym, residents lounge, and co-working spaces with views onto the River Clyde.
Central to the site's design is the creation of a new urban park for use by residents and the local community. New private courtyard spaces and recreational areas will be available to residents with extensive planting and landscape throughout.
A public exhibition of the proposed plans will be held on Tuesday 31st January, from 2pm until 7pm, at Central Quay, Hyde Park Street, G3 8BW, with a closing date of 15th February for feedback. A second event will take place on 23rd February from 2pm until 7pm with a closing date of 9 March for comments. People can also view the plans online at www.citywharfglasgow.info or call the team on 0800 987 5990.
Rachel Allwood from Dandara Living said: "This is a prestigious location which commands a special development given its close proximity to the Kingston Bridge.
"Following our initial consultation work and having listened to many stakeholders, we now have a design and a mix of accommodation that we believe will provide the right development for the area, meeting the needs of the city and fulfilling Glasgow City Council's ambition to increase city living, as well as help address the ongoing urgent lack of student accommodation.
"We are passionate about the development being as accessible and inclusive as possible and are looking at ways to work with the community including developing ideas for the urban park.
"We have owned the land for some time and intend to be the onsite operator to ensure our vision will be delivered to the highest standards possible."