Dandara seeks to increase density at approved Edinburgh development
Dandara has brought in new architects to assist with proposals to increase the number of homes at a previously approved site in Edinburgh.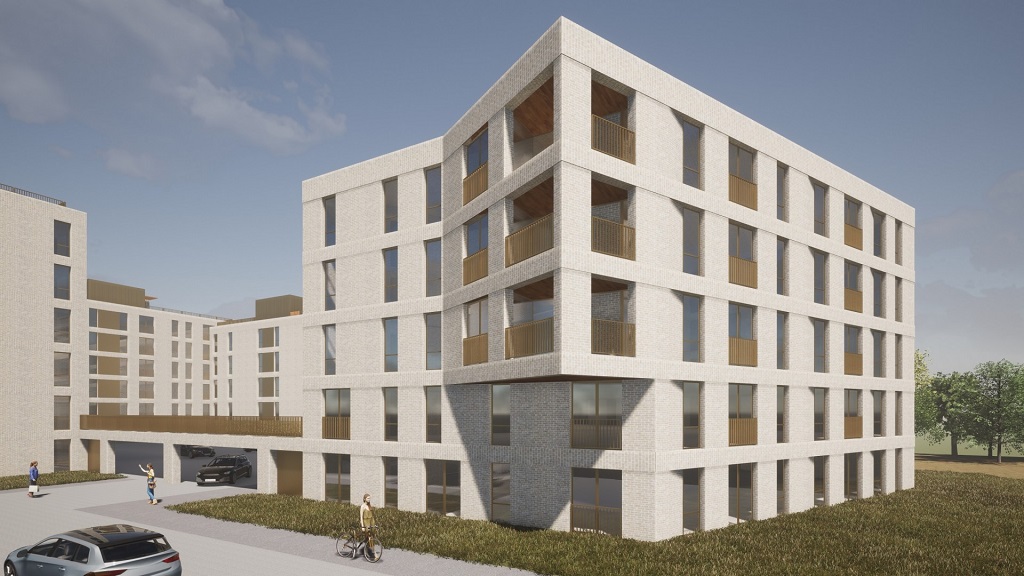 The housebuilder was granted planning permission for a CDA Architects-designed development at 69-71 Marionville Road in January this year. The plan included the demolition of the existing business units and erection of a residential development comprising 113 dwellings over four apartment blocks and a mews terrace of 10 properties.
This proposal superseded a previous application submitted in 2019, removing a single floor from one of the blocks and reducing the total number of homes by 12 in the process.
The applicant is now seeking to bring forward a third form of residential development at the site, demolishing the existing business units and providing a row of mews houses and two apartment blocks ranging from 5 to 7 storeys in height.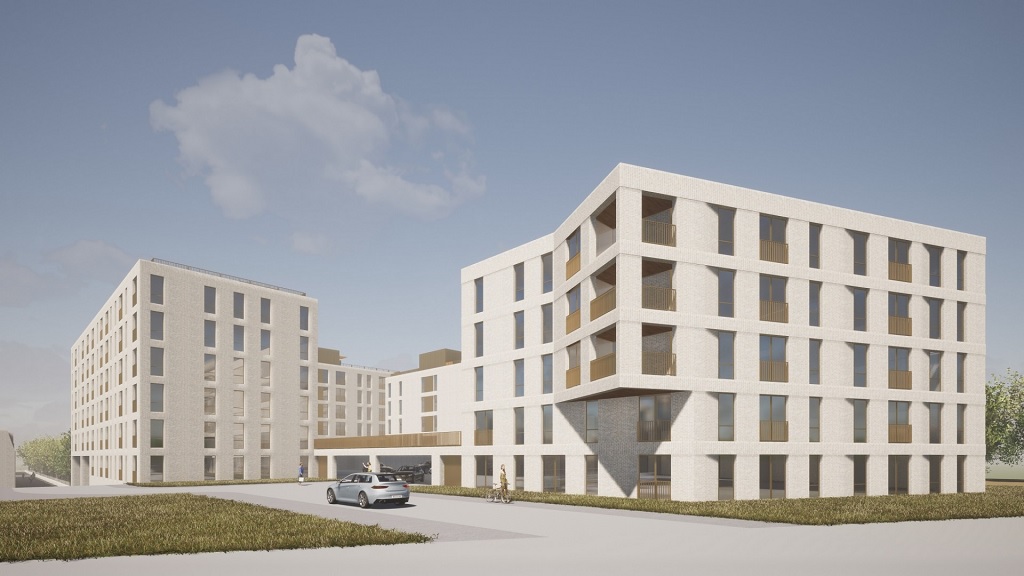 There will be circa 164 residential units including 25% affordable housing comprising a mix of open plan studios, 1- and 2-bedroom apartments and 3-bedroom mews and townhouses. Now designed by 56Three, the proposal will also provide car and cycle parking, as well as improved amenity provision within and around the site.
Dandara said the updated proposal has been informed by positive pre-application discussions with the City of Edinburgh Council and takes into account the key planning constraints and design principles that were a factor in the approval of the previous application.
"The proposed development seeks to make more efficient use of this highly accessible, sustainable site, by providing much needed housing," the housebuilder added.
Views are now being sought on the new proposals prior to submitting an application to the council.