Deborah Hay: Tenants' Hardship Loan Funds - an effective anchor?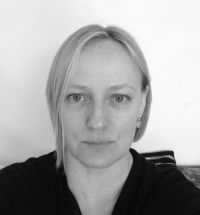 Last week the Scottish Government announced a £10 million Tenant Hardship Loan Fund, available from November. But, asks Deborah Hay, will it help people under pressure and struggling to pay their rent?
There was a lot to welcome in last week's Scottish Programme for Government 2020/21: a clear focus on responding to the threat of the virus and building a recovery with new, good and green jobs at its heart. We welcomed the importance given to housing in the social renewal plans, but will the loan funds announced offer a real anchor for those struggling to pay their rent?
Polling for JRF at the start of the summer showed that while many households were negatively affected by lockdown across Scotland, renters were hit particularly hard – with 45% of those in the private sector seeing their income drop and almost half of those (47%), concerned about being able to pay their rent by the end of August. One in four private tenants were already behind with one household payment (often utilities or bills), as were one in three renting from a social landlord (more often rent or council tax). Recent evidence from the Standard Life Foundation suggests that one in six people across the UK have taken up one or more payment holidays, but 60% of them face real financial difficulty when that forbearance ends.
With the UK furlough scheme still partially in place, we know that further income shocks are likely to hit this Autumn, when those payment holidays are also ending. In July, along with many others, we called for the UK and Scottish Governments to take swift action to protect people, as they swim against rising costs with lower and insecure incomes during the health crisis and the gathering economic storm. We asked – in the face of huge pressures on local housing and homelessness services to keep people newly accommodated off the streets – that where tenants were independently assessed as unable to pay their rent or arrears, the Government should step in to help.
In this week's Programme for Government, as well as boosting the Discretionary Housing Payments fund (which will help those in receipt of benefits), the Scottish Government announced a £10m Tenant Hardship Loan Fund, open from November, to offer 'interest-free loans for those unable to access other forms of support for their housing costs'.
So, who might benefit from this?
By definition, this will be those who don't qualify for income replacement benefits for various reasons, but whose costs are nonetheless too high for them to manage on reduced incomes. For example:
Workers who normally have a reasonable income but are made redundant may expect to get back into employment relatively quickly, but access to cheap credit for three to six months, while they get back on their feet, could be a lifeline.
Anyone with savings.
Those with debts who were just about coping pre-COVID but now can't cover minimum payments and their outgoings on a reduced income.
Couples where only one is now able to work (whose partner has lost their job, is doing reduced hours, or caring for someone), who may earn just above the threshold for support but who are nonetheless struggling to cope with reduced income and high costs.
When further detail is available, we'll be looking at it very closely: we know from our polling evidence that some tenants are already using up savings or are borrowing to cover the basics. Being able to access an interest-free loan will offer some breathing space. Where loans are appropriate and we can act quickly this is better than turning to more expensive forms of credit, however, we share the concerns of housing colleagues such as Shelter Scotland who remarked last week that 'The answer to tenant debt, is not more debt'.
Zero-interest loan finance could be a valuable addition to the suite of support, if the Scottish Government ensures that only those suitable for loan finance access it, and we are equally committed to a strong, benefits take-up approach. This will require a full benefit, money advice and debt check as well as specialist loan expertise, with people supported to access relevant benefits, including Discretionary Housing Payment (DHP), where eligible. Having very low incomes, any income-related benefits or arrears that pre-date COVID are likely to indicate that loan finance is not appropriate, and we need a solution for those unlikely to have any realistic prospects of being able to repay within a reasonable time. Affordability checks should consider all existing debts and likely income changes over the coming months. Access to high quality specialist advice will be crucial, and given current funding challenges in cities like Glasgow, will require the urgent cooperation of every tier of government and independent funders to ensure consistent and reliable provision.
We would also hope any credit provider is prepared to be a very patient lender - with long deferral times, plenty of opportunities to re-negotiate if circumstances change, and with realistic provision for 'write-offs' anticipated. Again, linking re-payments to an independent, financial assessment that leaves people with enough to live on and some contingency funds.
It would not be right for the force of the economic storm to be faced disproportionately by tenants on reduced incomes and/or facing high costs. Like the rest of us - governments, employers and citizens – landlords will have to shoulder their share of the risk and financial pain. As this is loan finance for tenants, it is unlikely to put downward pressure on rents, but could potentially influence landlords' behaviour (pre-action requirements or evictions) or tribunal discretion. It is something to watch.
If used as patient loan finance for tenants with a reasonable prospect of being able to re-pay some or all of their arrears and faced with a short-term gap, this could be a useful part of the support package. But we must monitor closely the take-up and effects of both DHPs and loan finance, and in consultation with tenants be prepared to act quickly if they aren't meeting their needs.