Decision to reject 350-home plan for Balerno appealed
The developer behind a proposed residential-led development in Balerno has appealed to the Scottish Government after the application was refused by the City of Edinburgh Council.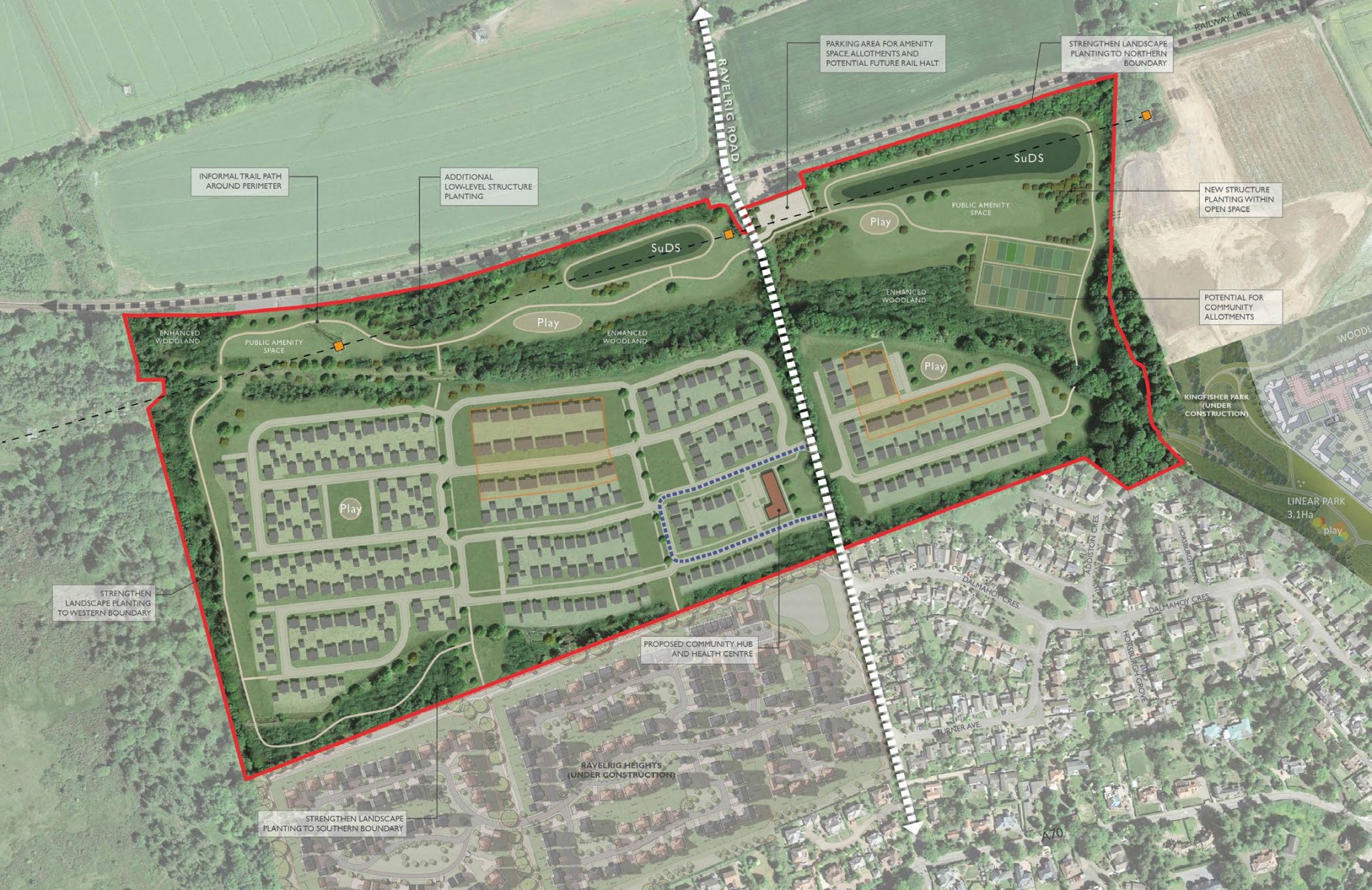 JS & R Mitchell had sought to deliver around 350 homes alongside a new health centre and community facility at Ravelrig Road.
The George Street-based developer first applied for planning permission in principle for the EMA-designed project towards the end of last year.
A planning statement, submitted at the time by consultant Rapleys LLP, read: "This proposal undoubtedly presents an opportunity for new homes to be delivered in the short term, contributing positively to both the market and affordable housing supply in the city of Edinburgh.
"Not only this, but the proposal is supported by an array of additional infrastructure which will support the development and benefit the local community, alongside substantial affordable housing provision in excess of current policy requirements."
More than 600 letters of objection were received by council planners with concerns raised over the loss of greenspace, lack of roads infrastructure, the added pressure on schools and local GP services, and the impact on neighbouring amenities.
The council's development management committee voted to refuse the application in May, saying "the proposed development is not an allocated site or located within the urban area" and the housing estate would have an over-reliance on car transport.
Now, JS & R Mitchell has appealed the decision to the Scottish Government's Planning and Environmental Appeals Department (DPEA).
The developer's appeal statement says that "Scottish planning policy does confirm that there is a 'tilted balance' in favour of any residential development where there is a shortfall in the five-year effective housing land supply'" and there is "substantial evidence to demonstrate that the council cannot supply effective housing land".
The statement added: "A range of sustainable transport measures can be incorporated into the development.
"Furthermore, the proposal is for a mixed-use development with community facilities as well as providing suitable working from home environments.
"Consequently, these factors establish that future residents would not need to rely on private vehicles.
"The additional infrastructure proposed is responsive to local need, which has been highlighted throughout extensive research and local consultation."