Demolition under way at Moda Living's Glasgow build-to-rent site
Demolition works have started at Holland Park, the former Strathclyde Police headquarters that is being transformed into rental housing by Moda Living and Apache Capital Partners.
Under plans approved by Glasgow City Council in March 2018, Moda will redevelop the police complex on Pitt Street into 433 apartments ranging from studios to three-bedrooms.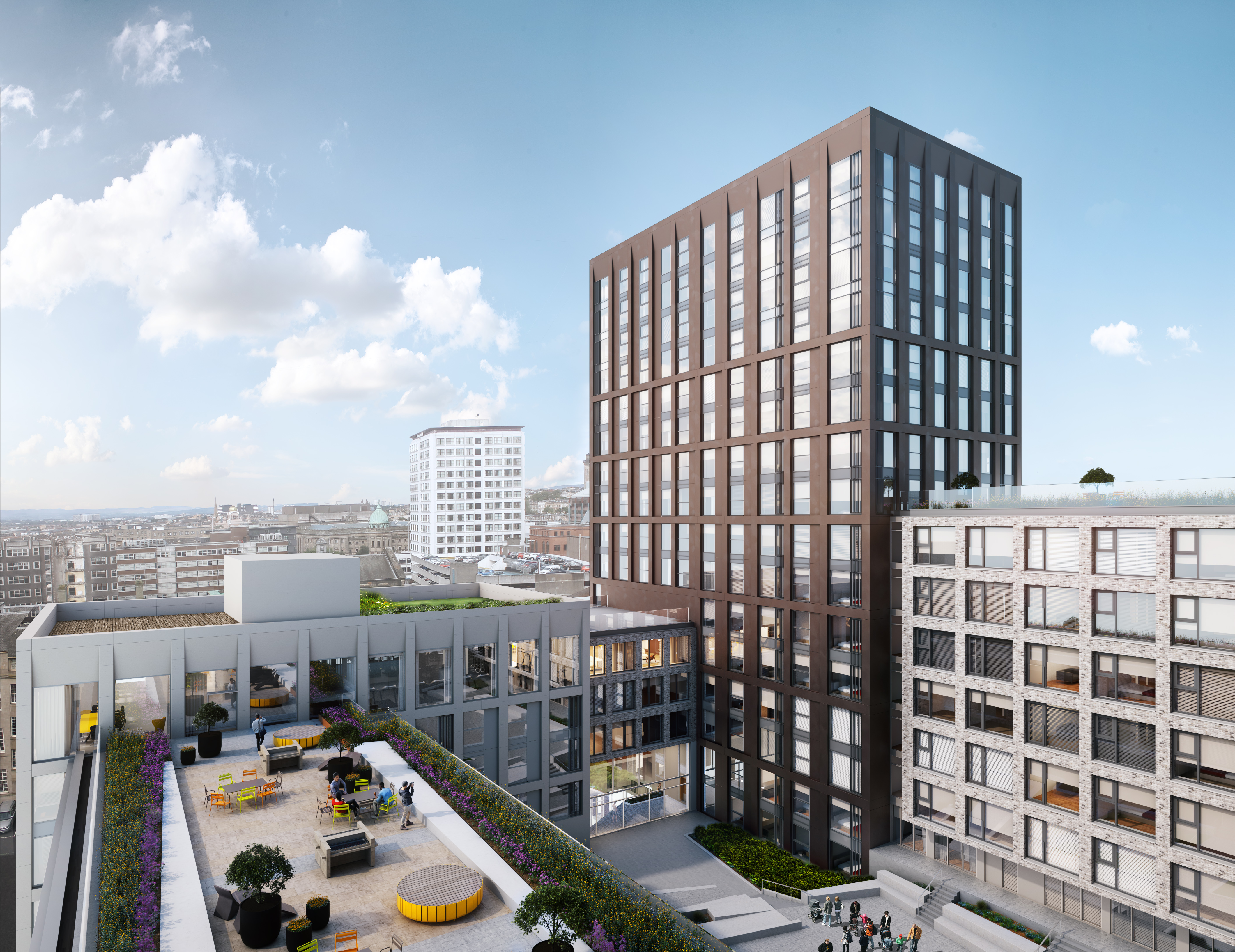 Designed by HAUS-Collective, the homes will spread across four buildings, ranging from six to 22 storeys in height, set around a new public courtyard and complementing the existing city skyline.
The demolition works are expected to be completed by the end of September, with the new build works on the site to start by the end of this year and construction expected to take approximately two and a half years.
Future residents will be within walking distance of the central business district, Royal Concert Hall, Charing Cross underground and Glasgow's Theatreland district. Moda has been working closely with city planners to create a new vibrant cultural quarter.
Moda will also provide over 45,000 sq. ft. of on-site amenity space, including communal lounges, health and wellness zones, landscaped roof gardens with stunning views of Glasgow and indoor/outdoor dining areas.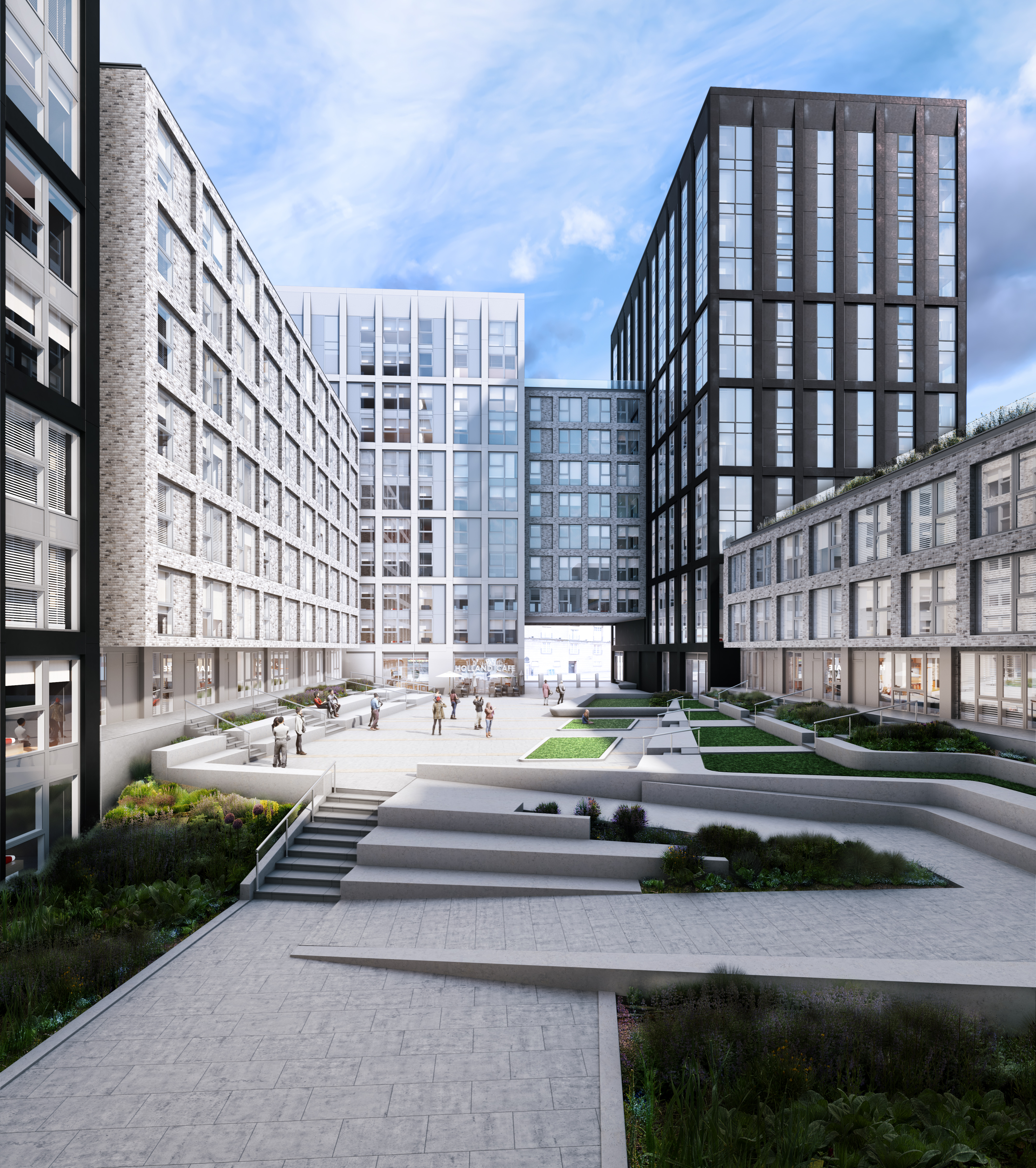 Residents at Holland Park will benefit from round-the-clock professional management with an on-site team in place to take care of any issues. The MyModa app will also allow them to pay bills, organise social events and also act as a virtual door key to let guests in. Residents will benefit from flexible contracts with no fees or deposits in a secure and inclusive environment.
The Pitt Street offices, built in 1924, were previously home to Strathclyde Police, which was the country's largest force from 1975 until the merger of the eight Scottish Police Forces in 2013.
The site was purchased by Moda and Apache in October 2016 in one of Scotland's most high profile property deals since the Brexit vote, in a clear vote of confidence in the Scottish rental market.
Backed by Apache Capital Partners, a UK and Middle East-based private real estate investment firm, Moda has secured a £2bn pipeline of more than 7,000 apartments across England and Scotland. Other developments are underway in Manchester, Birmingham, Brighton and Hove, Edinburgh, Leeds and Liverpool.
Tony Brooks, MD of Moda Living, said: "With demolition works now underway we are one step closer to redeveloping this fantastic site into high quality rental housing. As a long-term investor, owner and operator, we are here for the long-term with the aim of creating healthy, social, connected communities. We will continue to work with the city council to help shape plans, creating an iconic building of the future."