Developer fails in Glasgow police station flats appeal bid
The Scottish Government has backed Glasgow City Council's decision to reject plans for flats and commercial units at the site of a former police station.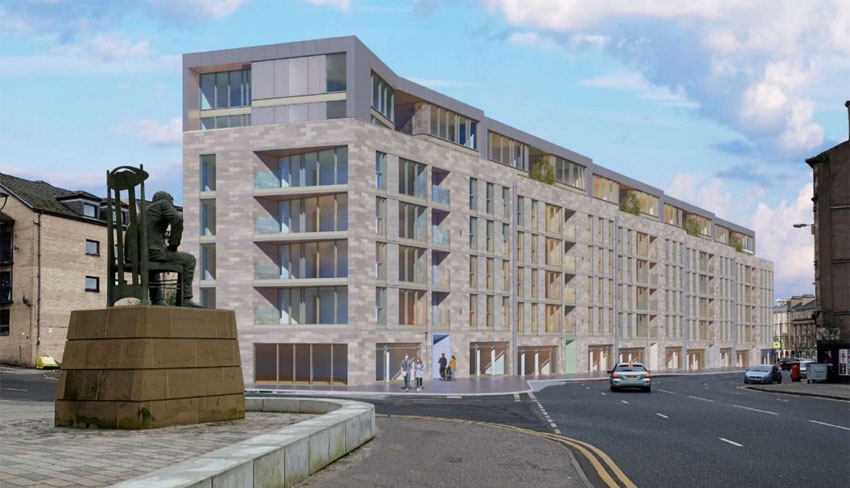 Developer Westpoint Homes had submitted proposals last year to convert the Cranstonhill Police Station site on Argyll Street into 84 flats and six retail and food and drink outlets.
Under the plans, the redundant station would be demolished to make way for the six-storey block.
Rejecting the proposals in May, councillors said the building would "unacceptably impede daylight to adjacent properties" and "adversely impact" upon residents' privacy.
Westpoint Homes then lodged an appeal over the decision to the Scottish Government's planning and environmental appeals division.
A document submitted by Iceni planning consultants as part of the appeal stated: "The determining issues for the council related to car parking provision, single aspect flats, open space and daylight impacts.
"The council accepts in the report of handling that given the highly sustainable location of the development, the car parking provision (40%) can be considered acceptable.
"The council has not properly considered the amenity of single aspect flats. These flats have been designed to enjoy a high level of amenity, that will be equivalent or higher to dual aspect properties.
"A significant amount of private and communal open space will be provided, which can be considered acceptable for a city centre development such as this."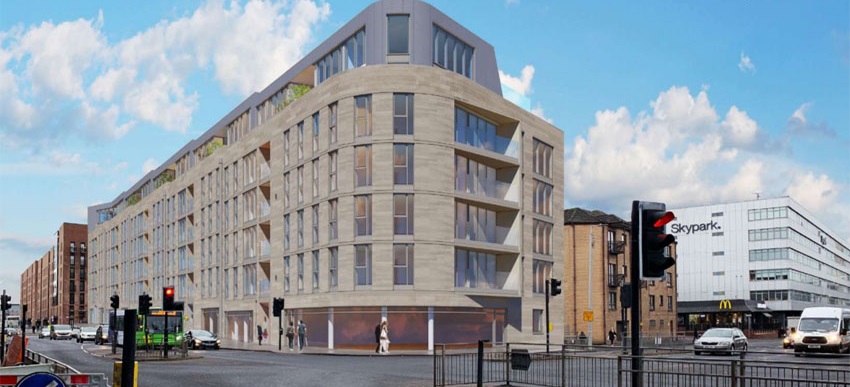 The appeal added: "The open space provision will exceed that provided in similar developments that the council has considered acceptable. The appellant is willing to make a financial contribution for the provision of open space in accordance with council policy.
"The daylight impacts of the scheme have been fully assessed. This is a city centre site, and effectively a gap site. Daylight impacts have been successfully limited to very few rooms."
However, Philip Barton, reporter appointed by the Scottish Government's planning and environmental appeals division, stood by the council's decision.
His decision report stated: "I have found that the proposal would cause harm to the living conditions of occupants of residential flats in Minerva Court and Argyle Street by reason of unacceptable loss of daylight and because of uncertainty in relation to the long-term effectiveness of provisions to protect the privacy of existing and future occupants.
"I have also found that it would fail to provide sufficient on-site amenity space and would be likely to increase the risk of vehicle conflict, which would be harmfully prejudicial to road safety. In addition, it would cause an unacceptable degree of harm to the character and appearance of the area."
The report added: "I have also taken into consideration the other public benefits of the proposal that the appellants have referred to. These comprise, in particular, the positive contribution that it would make to the urban fabric of the area through its siting, overall design, architectural detailing and palette of materials.
"However, I find the totality of these benefits insufficient to outweigh the totality of the harms that the proposal would cause in relation to living conditions; road safety; the provision of amenity space, and the character and appearance of the area."