Dundee approves multi-storey stair lighting upgrades
Two Dundee City Council multi-storey dwellings are set for over £1 million of communal stair lighting upgrades are proposals were agreed by councillors at yesterday's Neighbourhood Services Committee meeting.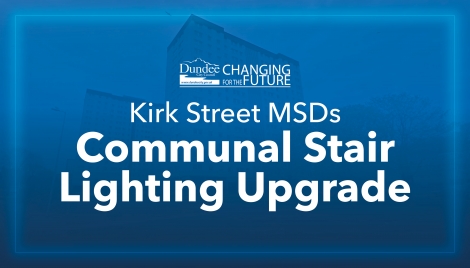 Adamson Court and Elders Court, both located on Kirk Street, will undergo the installation of new central battery units, and general & emergency lighting.
Neighbourhood Services convener Councillor Anne Rendall said: "This is a substantial investment in the communal stair areas of our Adamson Court and Elders Court multi-storey developments.
"It's important that we continue to invest in such a way that ensures tenant health and safety when navigating the dwellings."
The works are scheduled to begin in April 2022 and are expected to be completed next year.