Dundee City Council highlights rapid rehousing transition plan progress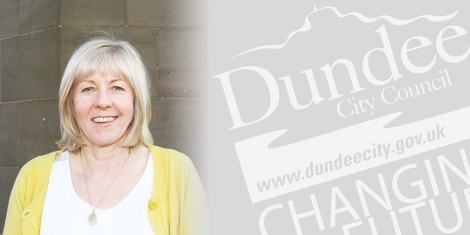 Dundee City Council and its partners are making good progress with the implementation of the Rapid Rehousing Transition Plan to address homelessness in Dundee, according to an update report to be considered by councillors today.
The Covid-19 pandemic and lockdown, at the end of Year 1 of the 5 Year Plan, has had a significant impact in terms of homelessness across the city and has led to increased, and lasting, pressure on homelessness services.
The report highlights some of the actions taken to achieve the progress set out in the Rapid Rehousing Plan:
The homelessness quota in the Common Housing Register Allocation Policy has been increased from 55% to 75% to reflect the recovery from COVID-19 and its impact on the RRTP.
The Housing First Pathfinder pilot was progressed and evaluated, leading to it being mainstreamed early in Year 3 of the Plan.
For those threatened with homelessness, Dundee City Council's Homefinder Service delivered the Rent Deposit Guarantee Scheme and Rent in Advance Scheme to improve access to the private rented sector by allocating RRTP funding.
The Homeless Prevention Pilot, in partnership with Shelter Scotland, was commissioned. This project takes a proactive approach to working with tenants across all tenures to prevent the build up of rent arrears and to reduce risk of homelessness.
In partnership with Action for Children, the RRTP funded the delivery of Youth Housing Options and Family Sustainment Services.
In December 2020, RRTP funding was made available to support people who were homeless and rough sleeping over the winter months through support providers in the Third Sector including Eagle Wings, Churches in the West and Shelter Scotland.
The development of Community Capacity Sessions which will be delivered by the council's Housing Options team and Shelter Scotland with a focus on Housing Rights Awareness.
Councillor Anne Rendall, neighbourhood services convener, said: "Despite the incredibly challenging circumstances, the progress being made is positive and encouraging for Dundee's future. It is further recognition of the great work being carried out by the council's wide-ranging housing service and our partner agencies.
"Rapid rehousing aims to reduce the level of temporary accommodation required in the city and reduce the time taken to permanently rehouse those faced with homelessness.
"We remain fully committed to these goals but it is important to recognise that COVID-19 has presented real challenges with the extreme circumstances of the pandemic meaning that the timescale for the delivery of the RRTP objectives will inevitably be affected."