Dundee housing development could be named after Billy Mackenzie
A new housing development just metres from the former home of music icon Billy Mackenzie could feature a street named after him.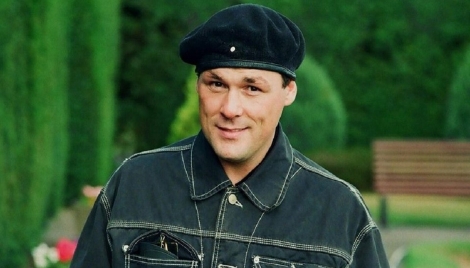 Councillors will consider whether to christen one of the roads in the development at the former Taybank Works in Morgan Street, Billy Mackenzie Street.
The suggestion to name the street after Billy Mackenzie, a former resident of Park Avenue, came from the Stobswell Forum.
A consultation was carried out in March which sought the views of a variety of interested parties including local councillors; Mark Flynn, the convener of the city development committee; the city archivist and the development's agent, KDM Architects.
The Mackenzie family were also consulted on the suggestion and regard it is an honour to the memory of Billy.
Mark Flynn said: "I am really pleased that not only have we been able to support a recommendation which came from the community, but also to recognise the indelible impact that Billy Mackenzie made on popular culture, not just in his native city, but across the world."
Billy Mackenzie was born in Dundee in 1957 and attended St Mary's Forebank Primary School and St Michael's Secondary School. He went on to worldwide fame with his distinctive falsetto delivery with the band, The Associates, before solo work and collaborations with other major artists. He died in 1997.
The city development committee will consider the proposal at its meeting on Monday.