East Ayrshire Council appoints Eddie Fraser as new chief executive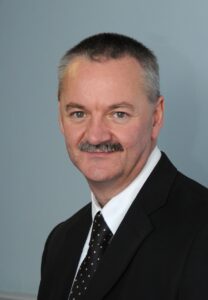 Eddie Fraser has been appointed as the new chief executive of East Ayrshire Council to replace Fiona Lees when she retires in a few weeks' time.
Eddie has over 34 years of local government experience, having worked with Strathclyde Regional Council and Glasgow City Council prior to joining East Ayrshire Council in 1998.
He has remained with East Ayrshire Council apart from a period of a year when he took up the role of head of community care with South Ayrshire Council in 2007. He returned in 2008 to take up the post of head of community care/chief social work officer before being promoted to his current role of director of health and social care in 2014.
Councillor Douglas Reid, leader of East Ayrshire Council, said: "I'd like to congratulate Eddie Fraser on his successful appointment as chief executive of East Ayrshire Council. This appointment signals a period of change for East Ayrshire. We know that many challenges lie ahead in the wake of COVID-19, but I am confident that Eddie will lead the organisation and the communities of East Ayrshire to recovery, and I very much look forward to working with Eddie as he takes up his new post."
A start date for Eddie to take up his new post is still under discussion.
Outgoing chief executive, Fiona Lees, announced her retirement in August, having served as chief executive for over 16 years, with a total of 42 years' service in local government.