East Kilbride Housing Association backs SFHA call for affordable housing investment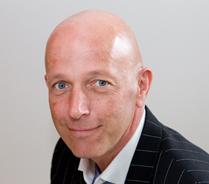 Ahead of next month's Scottish Parliament election, East Kilbride Housing Association (EKHA) is calling on Scotland's political parties to support investment in the social housing sector in order to kick-start the country's recovery from the coronavirus pandemic.
The Association marked its support for the Housing Changes Lives election campaign from the Scottish Federation of Housing Associations (SFHA).
The Federation said its manifesto calls will support Scotland's recovery from Covid-19 by tackling housing need, reducing poverty and creating jobs.
The manifesto's asks include calling for the next Scottish Government to commit to delivering 53,000 affordable homes, including 37,100 for social rent, between 2021 and 2026 and at least £3.4 billion investment, to help deliver these homes, which rises with increasing development costs during the next parliament.
The SFHA also called for a new government fund for improving and refurbishing existing housing stock, increasing fuel poverty and energy efficiency funding to £244 million for 2021/22, and increasing social landlords' adaptations funding to £17m per year.
A new long-term fund to enable social landlords, the third sector and communities to work together for those most impacted by the effects of Covid-19 is also included in the manifesto.
Andy Young, East Kilbride Housing Association chief executive, said: "East Kilbride has hidden pockets of deprivation which have been exacerbated by the pandemic. EKHA has been a vital community hub and source of support during these unprecedented times, and with the help of the Scottish Government, social landlords like us can continue to tackle the inequalities experienced by many of our residents. We therefore very much support the manifesto put forward by the SFHA".
SFHA chief executive Sally Thomas said: "Our manifesto sets out where the next Scottish Government and housing associations and co-operatives can work together to deliver for Scotland and its people.
"No other sector has the ability to influence social and economic change to the same extent as the social housing sector. Our manifesto provides a road map that shows how we can continue to address housing need, tackle poverty, and reduce our carbon footprint. Committing to the actions in it will drive economic and social recovery following the pandemic and consolidate it in the years ahead."