eBike Sharing Scheme launches in Inverclyde with Cloch support
Cloch Housing Association has teamed up with Inverclyde Community Development Trust to pilot Inverclyde's first eBike Sharing Scheme.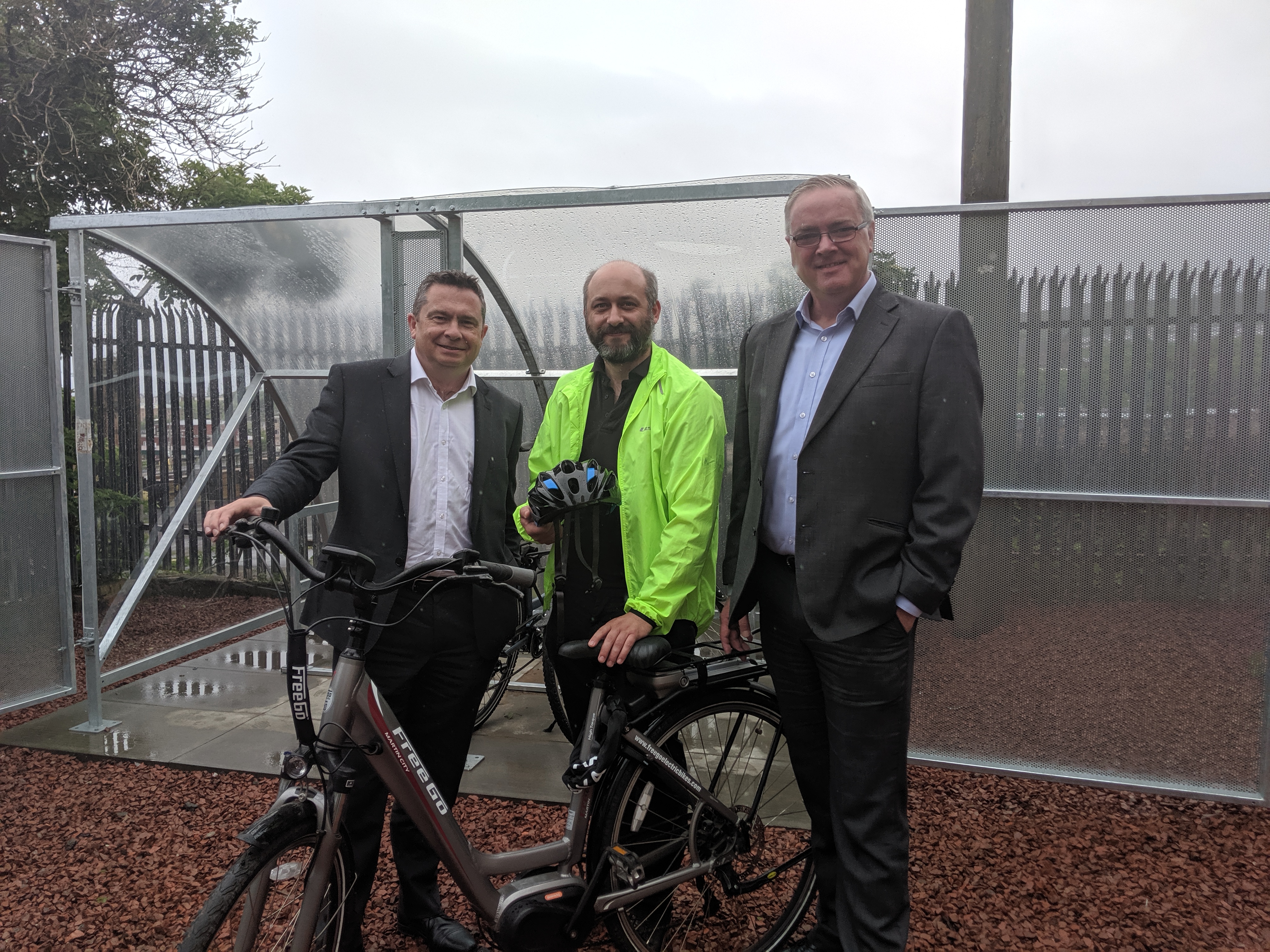 Launching this June, the Inverclyde eBike Sharing Scheme will offer current Cloch Housing Association tenants the opportunity to try out eBikes to travel around Inverclyde - free of charge.
The pilot aims to encourage people to consider using less carbon intensive travel options to travel from A to B. The project is funded by the Scottish Government and delivered in partnership with Nesta, ShareLab Scotland.
The two organisations had previously collaborated on the Community Tracks Inverclyde project.
In support of the new project, Allan Johnstone, CEO of Inverclyde Community Development Trust, said: "At Inverclyde Community Development Trust, the Community Tracks programme has been working on this pilot project for some time and we are delighted to have found such enthusiastic partners for funding and delivery in Nesta ShareLab and Cloch Housing Association. Offering the use of cycling assets to the community fits very well with the wider goals of the Trust while the innovative nature of the programme fits very well with Nesta ShareLab's philosophy of backing new and innovative ideas."
Cloch Housing Association's chairman, Paul McVey, also showed his support: "Cloch Housing Association is excited to be part of this innovative project to encourage our customers to have a healthy and active lifestyle. This project lets people try out electric bikes and will hopefully open the door to further cycling adventures.
"Our staff are also keen to give the e-bikes a go and seven of our staff have volunteered to be part of the project, helping to book the bikes in and out and go on active bike rides with customer. We are hoping for a good summer and a full programme of cycling events in 2019."
Nesta's programme manager, Kyle Usher, said: "ShareLab Scotland's aim is to explore how collaborative digital platforms can be used to create positive social impact in innovative, scalable ways. We are delighted to fund Inverclyde Community Development Trust's easy to use eBike sharing platform, as one of our cohort of collaborative economy projects. Their platform and partnership with Cloch Housing Association will serve as an excellent test-bed for a sharing-economy business model that could be scaled or replicated elsewhere."
Details on how to sign up to take part in Inverclyde's eBike Sharing Scheme pilot can be found on both Community Tracks and Cloch Housing Association websites and social media pages. During this pilot period, current Cloch Housing Association tenants are eligible to book out eBikes for a few hours or a day at any one time, via an online booking platform.
Stationed at Cloch Housing Association offices, tenants can pick up and return the eBikes during regular office hours. Helmuts and waterproof jackets will also be available.