Ecodan visits Scottish Borders Housing Assoication
A mobile exhibition unit showcasing the advantages of Air Source Heat Pumps (ASHPs) paid a visit to Scottish Borders Housing Association (SBHA) last week.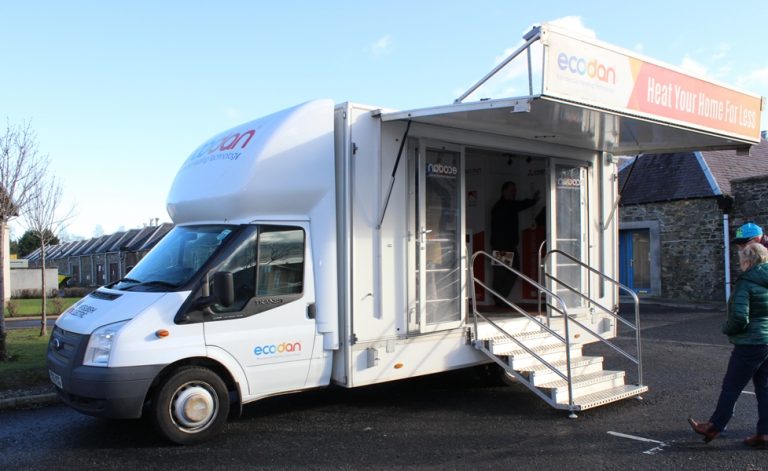 As part of its commitment to making tenants' homes easier and more affordable to heat, SBHA has commissioned Easyheat to fit Mitsubishi ASHPs in some of its rural off-grid homes in Newcastleton and Town Yetholm, and invited the Mitsubishi Ecodan van to spend a day in each village to talk to tenants about the advantages of the systems.
ASHPs, which absorb heat from the outside air and release it inside the home, are a modern, environmentally friendly home energy option for homes that cannot be connected to the gas or electricity networks.
The heat they extract from the ground, air, or water is constantly being renewed naturally, saving you money on fuel costs and reducing harmful CO2 emissions.
Director of property services, Caroline Purcell, explained: "People are often uncertain about the new technology, so the visit from the Ecodan van was an ideal opportunity for people to ask questions about how the systems run, what they cost, and anything else they might be curious about."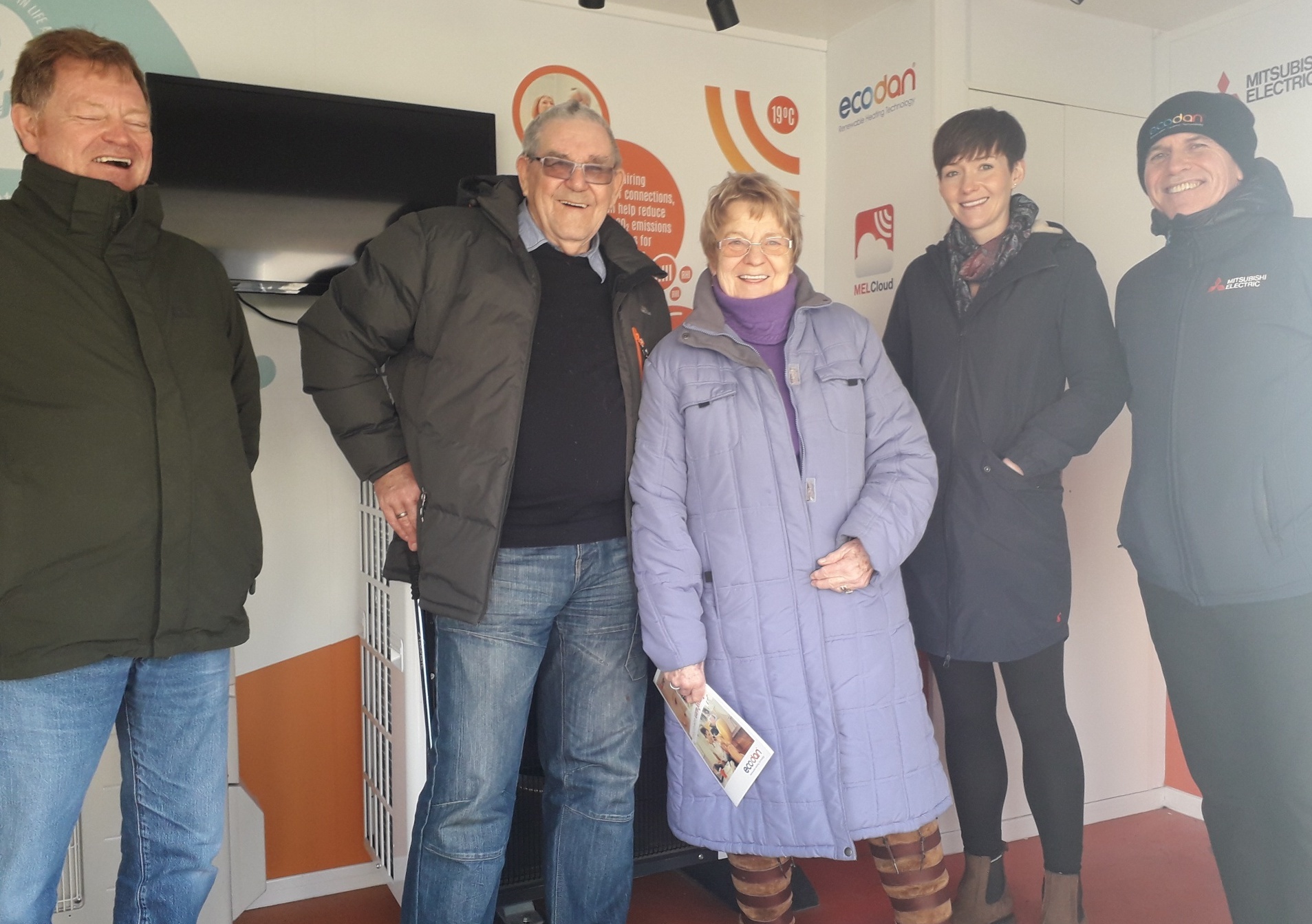 Mr and Mrs Gillie of Town Yetholm have already had a new system fitted, and commented: "We don't run out of heating now - previously the old electric storage heaters would run out. When we compared costs over the year - the new system is costing us half as much. The Air source heat pump is absolutely super during the winter. Everywhere is nice and warm during the evening."
Caroline Purcell added: "Tenants can choose whether they have an ASHP, and we recognise that they are a completely different way of working with heating. Operating the systems can take time to learn, but we're finding that once people get used to this the feedback is usually positive. When used in conjunction with good insulation, ASHPs provide an efficient home energy solution for off-gas homes."
SBHA has also worked with energy charity Changeworks to provide advice to tenants on getting the best deal from energy companies, as well as how to use their heating systems to get the best value for money.
All social landlords are required to have their housing stock meet the Scottish Government's Energy Efficiency Standard for Social Housing Energy Efficiency Standard (EESSH) by December 2020.
Caroline Purcell said: "Because of the spread of our homes, both geographically and in terms of age, there have been challenges, but we are ahead of target to achieve EESSH compliance in homes by December 2020.
"There will be a small number of homes placed into temporary exemption where Tenants have refused works. More than 88% of our homes have now achieved the standard. But more importantly, more of our Tenants' homes are easier and more affordable to heat."